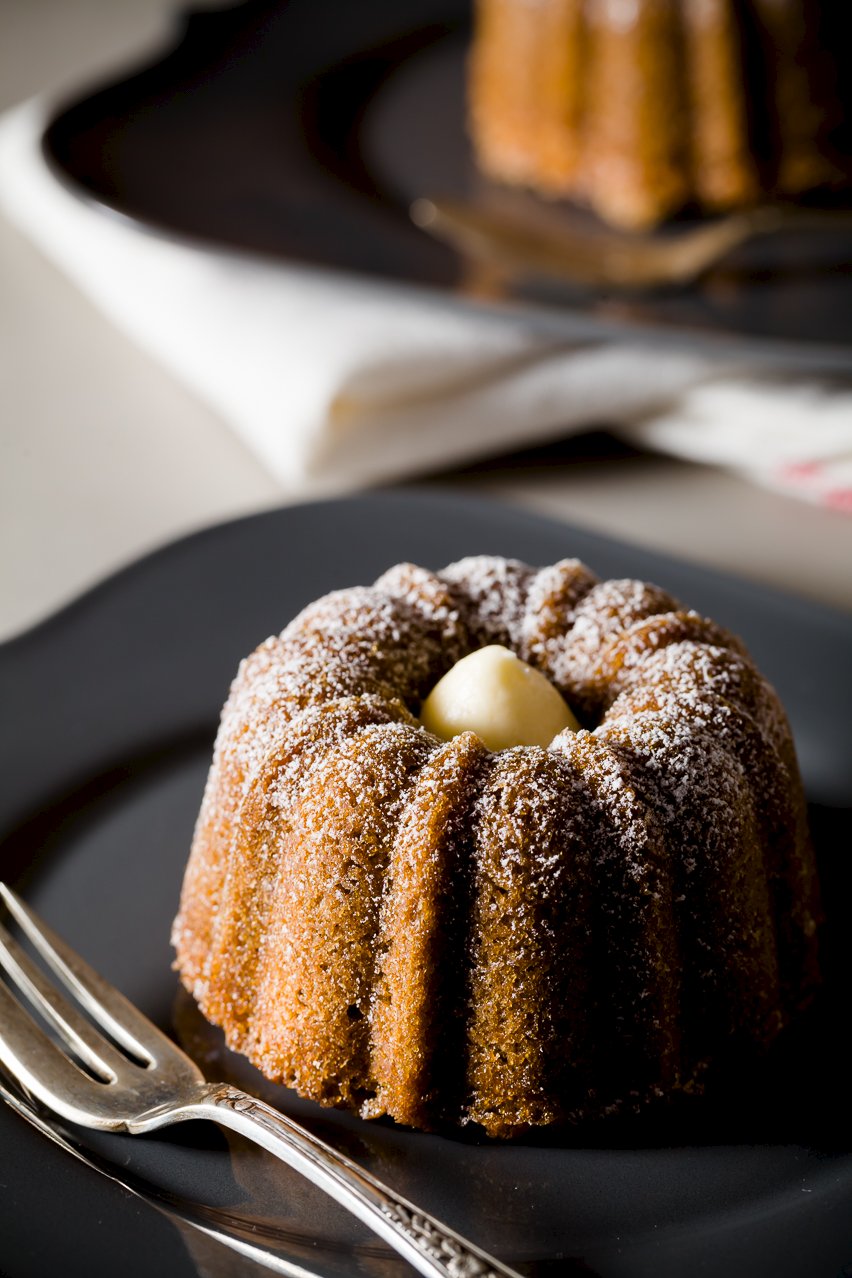 Did you know that St. Louis has the second largest Mardi Gras celebration in the country?  In my 20's, I checked in parade floats at the main parade each year.  When my volunteer duties ended, I would hop on a friend's float and ride the parade, tossing beads and getting the best vantage point of costumes and drunken revelry.
These days, Mardi Gras is still about beads and parades, but things are a little different.  Jonathan and I attend the more family-friendly pet parade and stand on the sidelines while our son races for beads and proudly brings them back to us like a little caveman returning from his hunt.
After experiencing the wild, bright colors of Mardi Gras, I need calm.  Ideally, I'd grab a book (my favorite this year has been Boys in the Boat), sit by a warm fire, and nurse a piece of this New Orleans-inspired Cafe au Lait mini cake (any parent knows that this probably isn't what happened when I got home, but just work with me here).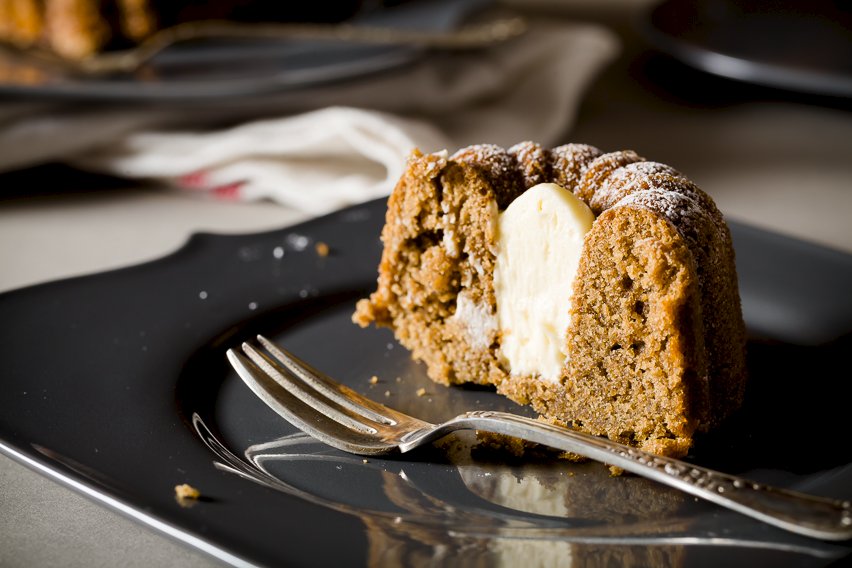 Rather than the wild crowds of Mardi Gras, Cafe au Lait cake is my vision of a calm New Orleans morning spent in a cozy coffee shop.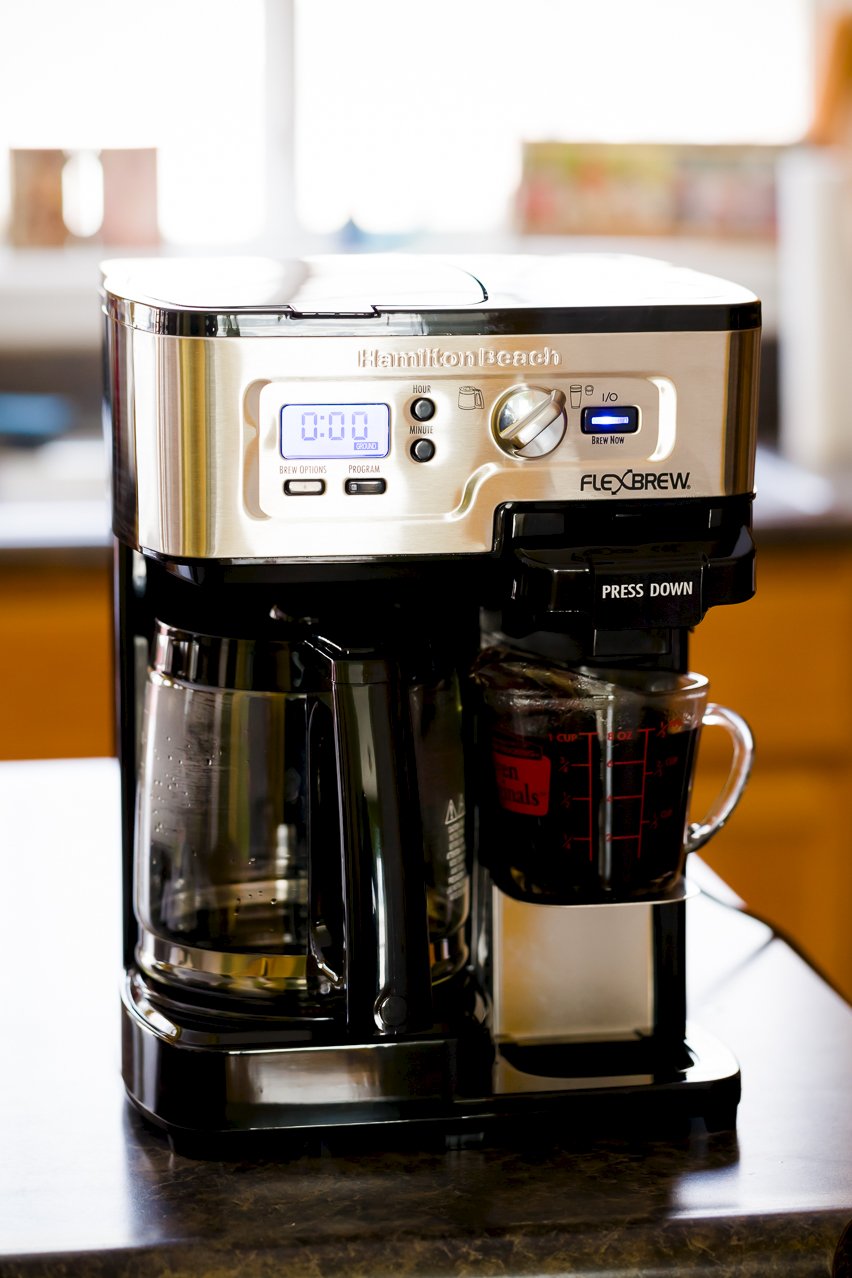 Cafe au Lait cake is made with freshly brewed Cafe Du Monde coffee with chicory and filled with my famous vanilla bean buttercream frosting.  I used the Hamilton Beach 2-Way FlexBrew® Coffee Maker (above) to make the coffee for this cake. Since I often use brewed coffee in my baking, I love that this coffee maker has the ability to brew a big pot of coffee or just a little bit. Using the FlexBrew, I could actually brew just the amount of coffee that I needed for this recipe directly into into my liquid measuring cup! There is an option to use a K-Cup® single-serve pack or ground coffee – so much flexibility!
Bake these cakes for Mardi Gras mornings or Mardi Gras nights, crashed and exhausted from the crowds.  Or, truly, make them any time you want to taste a piece of serenity.
This Cafe au Lait mini cake recipe was sponsored by Hamilton Beach and you can find it on their Everyday Good Thinking blog.