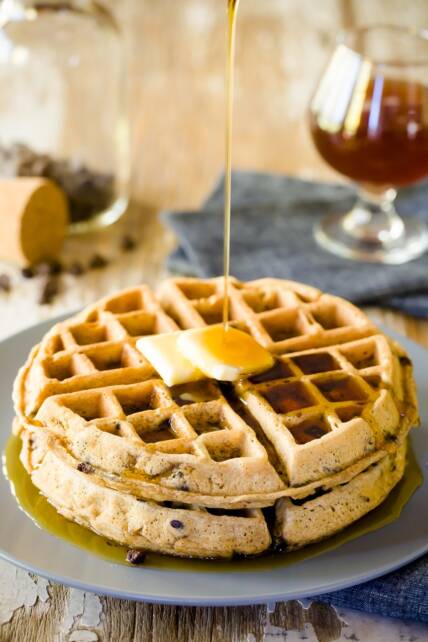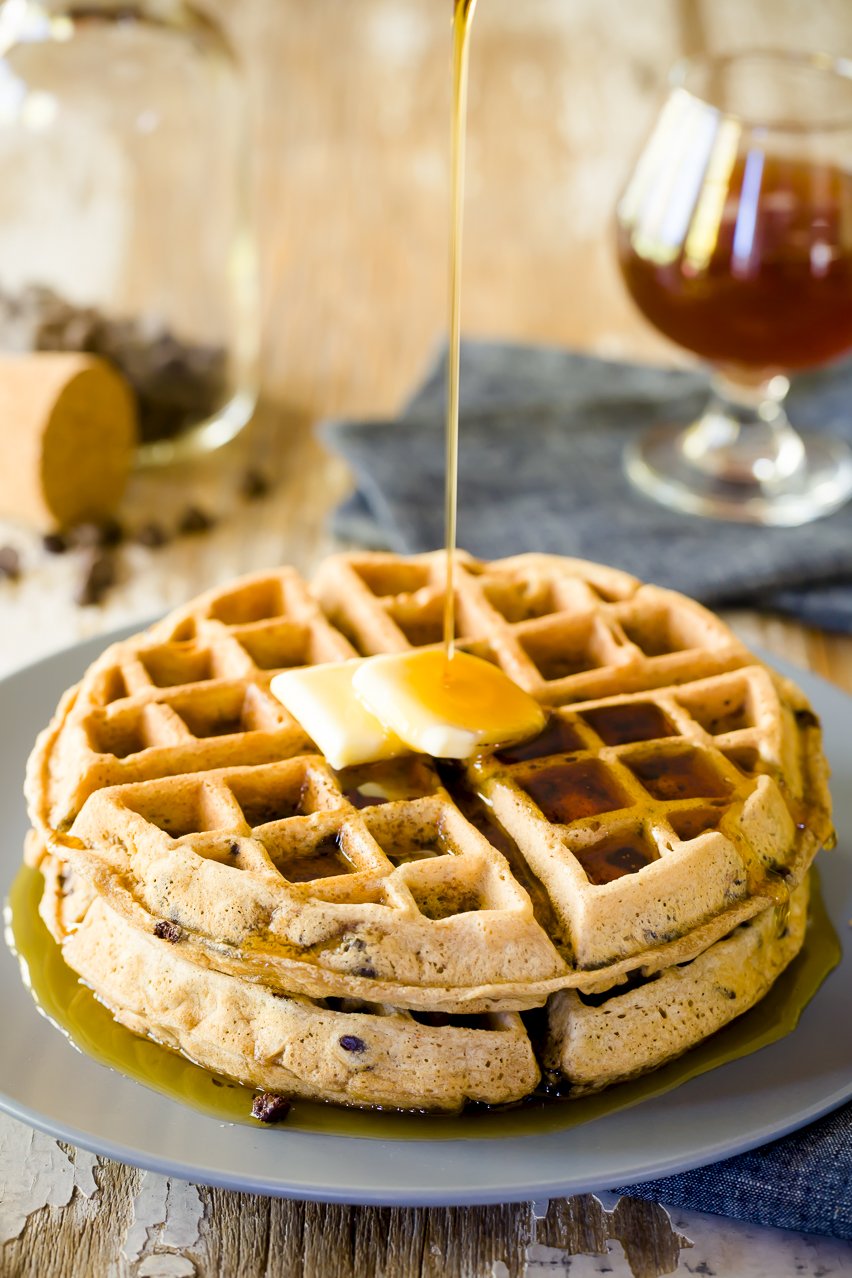 Am I the only one who doesn't care at all about the new Star Wars movie?  I just can't geek out about humans and odd robots running around fighting space wars – not my thing.  I can, however, geek out about the idea of making Belgian waffles using Belgian beer and Belgian chocolate; just thinking about making these extremely Belgian waffles made me giddy with anticipation.
It turns out that these Belgian-to-the-max waffles were not only a cute concept, but they also ended up being a recipe worth saving to make again and again.  I suggest these Belgian waffles to beer enthusiasts in any galaxy.  The beer gives the waffles a yeasty, slightly bitter flavor which is balanced by the melted chocolate nestled throughout the waffles. If you like your waffles sweet, top with warm maple syrup.  They would also be fabulous with whipped cream and extra Belgian chocolate drizzled on top.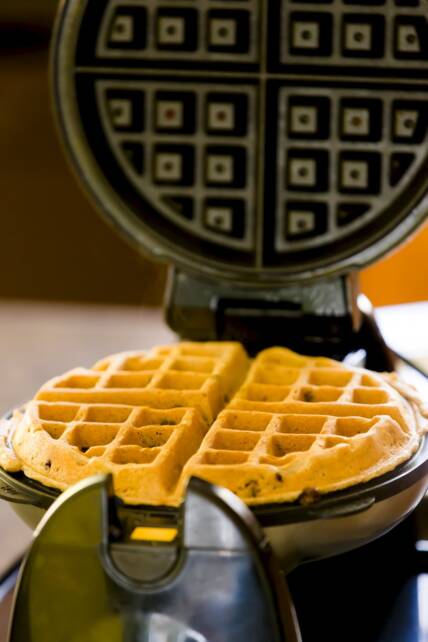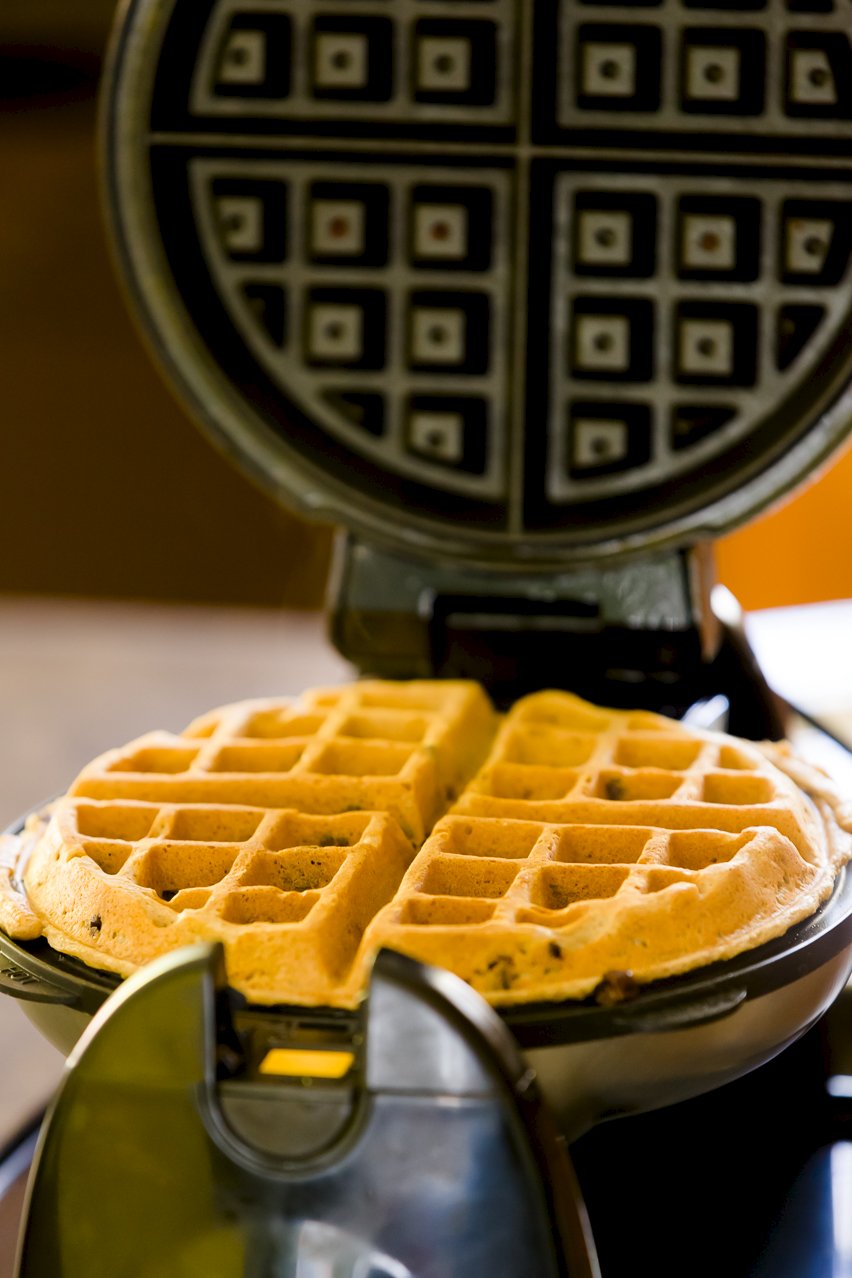 I used the Hamilton Beach Belgian Waffle Maker to make these waffles and my husband, who does all the cleaning in our household, thanked me profusely. He had always complained about how hard it was to clean our old waffle iron. The Hamilton Beach Belgian Waffle Maker has removable waffle grids that are dishwasher safe! This feature alone sold me on the waffle iron. But, of course, the waffle maker also cooks up perfect waffles every time – crispy on the outside and soft on the inside.
You can find the full recipe for these Belgian beer waffles on Hamilton Beach's site.
P.S.  I'm giving away a Hamilton Beach Belgian Waffle Maker this weekend on my Instagram feed.  Be sure to follow me there so you don't miss it.
P.P.S. Clearly, this post was sponsored by Hamilton Beach.  However, my love for this waffle iron is for real!
P.P.P.S.  Jonathan has pointed out that my opening paragraph about not liking humans and robots fighting space wars is bunk since I absolutely love Battlestar Galactica.