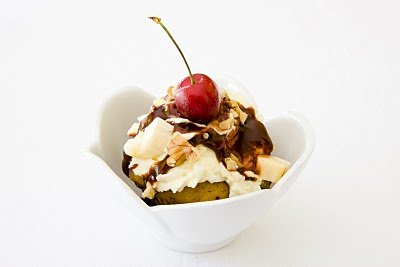 This month, I created banana split cupcakes for Paula Deen.  I was glad to see that one of her readers already made them and left the following comment on her site:
I made these this past weekend and they were a hit. I have been trying out different recipes for an upcoming birthday party and I think that these will be the perfect addition/ centerpiece for that occasion. The taste was magnificent! And the whipped topping was the perfect icing on the cake I have ever made. Thank you so much for sharing this recipe!
Melissa of Laredo, TX on July 12, 2010 11:36 AM
Head on over to Paula Deen's site for the cupcake details!