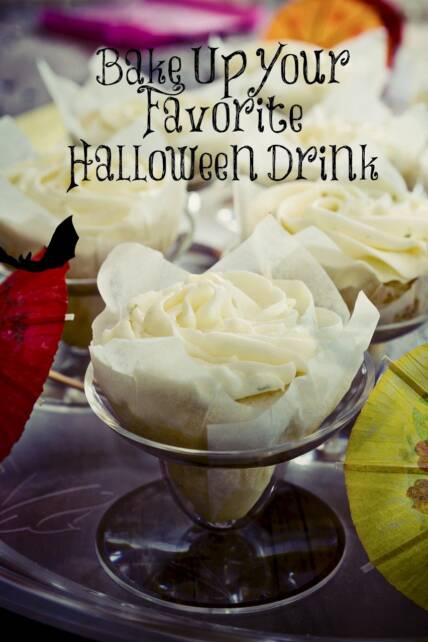 It's been over a year since I told you about Cakes Under the Influence – an incredible cupcake innovation that lets you bake cupcakes in the shape of margarita glasses, martini glasses, champagne flutes, and shot glasses.  When I presented Cakes Under the Influence's products back then, I suggested making margarita cupcakes for a summer party.
I think some of you got the idea that baking cupcakes using Cakes Under the Influence was just a summer thing.  Nope!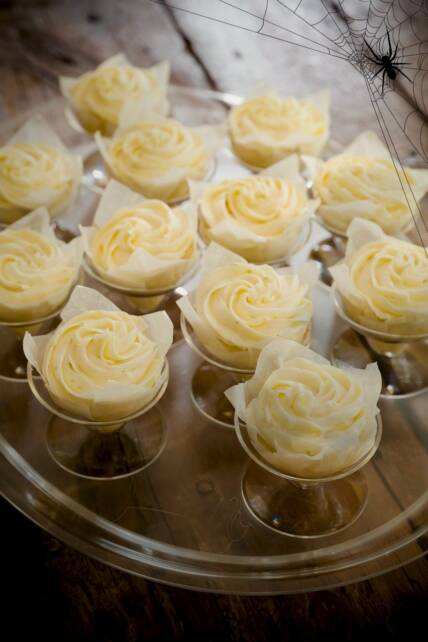 Walking into a Halloween party with a tray of edible drinks is just plain fun.  Imagine topping the boozy cupcakes with gumball eyes or gummy spiders!
In a few weeks, I'll be sharing photos from a holiday gathering I'm hosting and a new must-try recipe for cupcakes made with the martini cupcake molds.  So…
Cakes Under the Influence kits come with special silicone molds that fit in standard cupcake tins.  The kits also come with metal baking cups that fit into the silicone molds.  Place Cakes Under the Influence's custom-sized liners into the metal baking cups and fill with batter, just as you would any other cupcake liner.  To serve the cocktail cupcakes, remove the liners from the metal cups and drop them into the special drink glasses that come with the kit.  It couldn't be easier!
I've got a coupon code for you!!  Just type "Save-20%" at checkout and, boom, you've knocked 20% off.  Plus, shipping is always free on orders of $50 or more.
If you are having trouble thinking of ideas of cupcakes to bake in the molds while you wait for my new recipe, explore some of the drink-based cupcakes I've created and check out the recipes on Cakes Under the Influence for even more ideas.
Happy Baking!
Disclaimer: This is the first in a series of posts sponsored by Cakes Under the Influence.  I'm excited for the opportunity to share their creative products again with you!