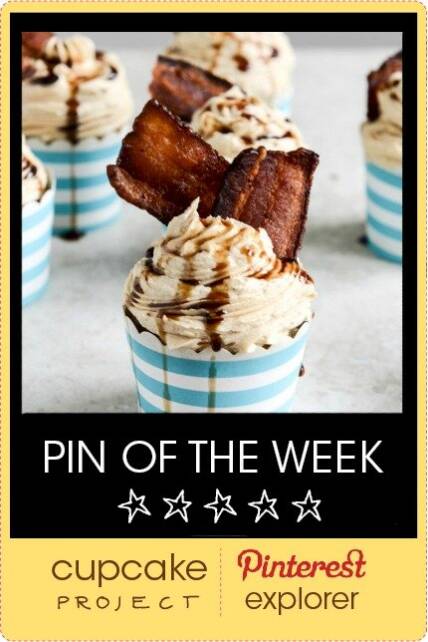 This week's Pin of the Week chosen by Pinterest Explorer Julianne is How Sweet it Is's Bacon Banana Cupcakes with Peanut Butter Frosting.  You would think that the cupcake name and photo would speak for themselves, but when you head over to How Sweet it Is, stop and read the prose.  Jessica, the blog's author, writes as well as she bakes – and once you read her blog, you'll feel like she could be your best friend.
The Pin of the Week is on our Banana Cupcake board.  Check it out and repin it!
Meet This Week's Outstanding Explorer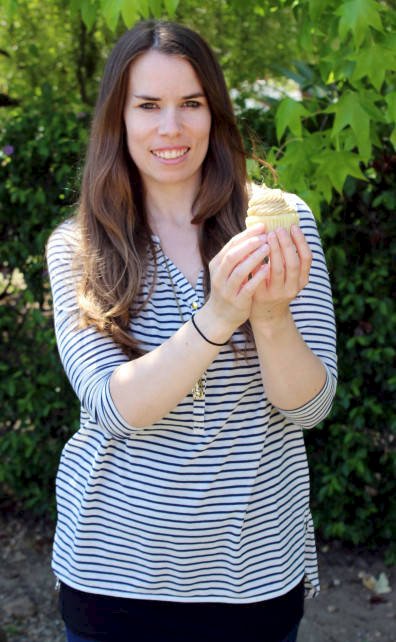 I had the honor of meeting this week's Outstanding Explorer, Julianne, and her sweet mom at BlogHer Food in Austin last year.  If you love desserts (I know ya do!), you'll adore Julianne's blog, Beyond Frosting.  If you are at all hungry, don't look at her pumpkin pie lasagna; it could prompt an immediate run to the store for ingredients.
Julianne is originally from Vermont and currently lives in Southern California.  She's a chocolate cupcake gal, but her favorite Pinterest Explorer Board is the Cupcake Cocktail Concoctions board (it's one of my favorites, too!).
Julianne has been skiing or snowboarding since she was five and her full time job is in action sports apparel.
Congrats, Julianne, and happy pinning!