A Story From the Past
Seven years ago, there was an event in St. Louis called Drink Exchange. The Drink Exchange concept was that by buying drinks for random strangers you would make new friends and business contacts. I don't drink, but back then, I needed some new friends so I went as a way to meet some people. It ended up being a blast! I met a ton of people including the the guy who would seven years later get injured by a margarita cupcake.
A few weeks after Drink Exchange, I ran into him at a different event. Afterwards, he asked a girlfriend of mine out. She said, "No." He then asked me out. I first had to grill him about why I was second. Answer: I wasn't being as flirty as my friend. This was true. I then said a tentative, "Why the the heck not?" We went on a few dates but it didn't work out. To be more direct about it, I dumped him. That is, if it even counts as dumping after just a few dates.
The Happy Ending
To his testament, we ended up becoming friends and over time he has come to feel like family.


The Even Happier Ending
He recently got engaged to someone who I 100% approve of (and we all know, that's what matters). She too, has become a great friend. Margarita friend has tried almost every cupcake flavor I have made and his fiancée has tried a great many as well.
And Yes, I'm Officially Crazy
At their engagement celebration, I offered my cupcake services. Margarita friend said for both their and my sakes we should wait until after the NYE wedding before making anything final. We all wanted to see if I could pull it off and if I would ever want to see a cupcake again when I was done. Since I was successful (yippee!!) and I still like cupcakes, I'm now on for doing their wedding.
Their date is not final yet. I'll update this post when it is. However, it is tentatively set for Oct. 12th.
The Blog Will Continue
From now until then, I will refer to them as Bride 2.0 and Groom 2.0 (Margarita friend will be glad to be rid of the blog name that constantly reminded him of his traumatic injury). I will continue to regularly make cupcakes and blog about them so that they can select. They, however, have some different requirements.
The New Requirements
1. Fall Themed. Bride 2.0 likes cupcakes that are fall themed. Her favorite so far is the Apple and Honey cupcakes. This also happens to be one of my favorites. She also thinks pumpkin would be great. I like this requirement. I LOVE fall flavors. It will be fun playing around with different combinations.
2. Something Basic. Groom 2.0 likes his cupcakes to be pretty basic. He knows this is not typically my style, but I may need to try to master a simple chocolate or vanilla cupcake.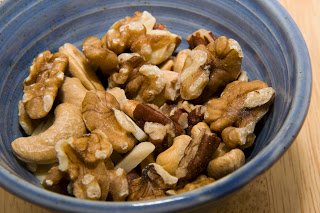 3. Nuts are Good. Groom 2.0 REALLY REALLY wants peanut butter. I do not like peanut butter and will not be using it. However, we compromised that I would play around with using other types of nut butters like cashew and almond. I'm really excited to get to bake with nuts since they were banned at the last wedding.
4. No Coconut. Neither Bride 2.0 nor Groom 2.0 like coconut so that is a banned ingredient.
5. No Coffee. I like coffee, they don't. Oh well.
6. No Mint. Per my original rules, mint will stay on the banned flavor list.
I'm surprisingly ready to get back to my typical smaller-scale baking. I'm excited to have another event to work up to and also really glad that it isn't until October.