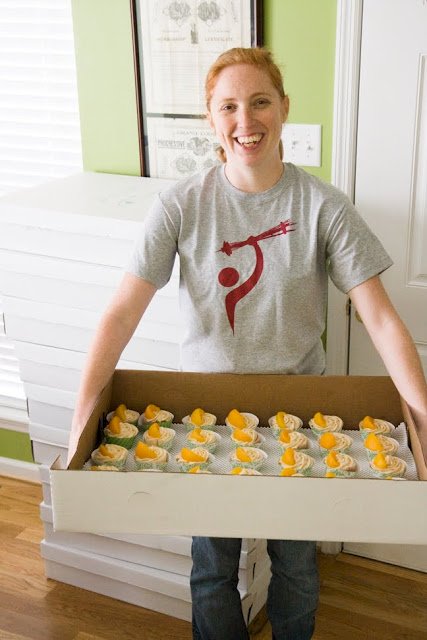 Cupcake Project began in 2007 as Stefani Pollack's journey to master the cupcake (for the full back story, see her post about the nine month adventure preparing to bake cupcakes for her friends' wedding).  As the home to over 200 cupcake recipes, Cupcake Project has become an encyclopedia of what the cupcake can become. Stef's cupcakes range from basic and brilliant (like the Ultimate Vanilla Cupcake) to downright bizarre (Cupcakewurst).
Today, Cupcake Project features more than just cupcakes.  You'll find cupcakes, of course, but also other desserts treats and savory dishes, ingredient and technique spotlights, and baking-related product giveaways.
Stefani's experimentation and openness about baking mishaps encourages her readers to try new flavors and to dabble in recipe creation. The Cupcake Project Facebook Community is a watering hole for cupcake bakers worldwide to share their baking troubles and triumphs.
People always ask Stefani if the cupcake trend is over. She responds with a giggle, "Cupcakes are never out of style. They bring out the kid in each of us! Have a cupcake – and have a smile!"