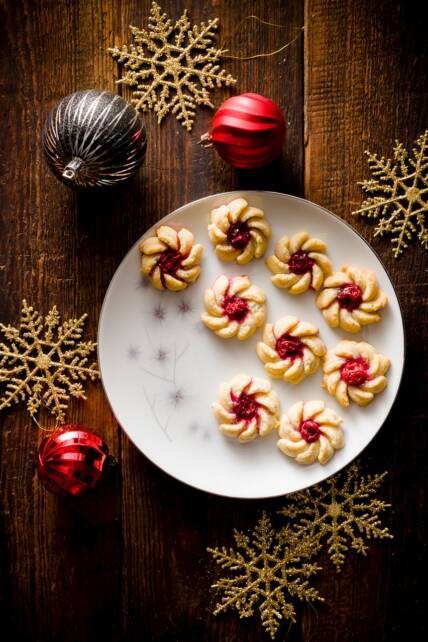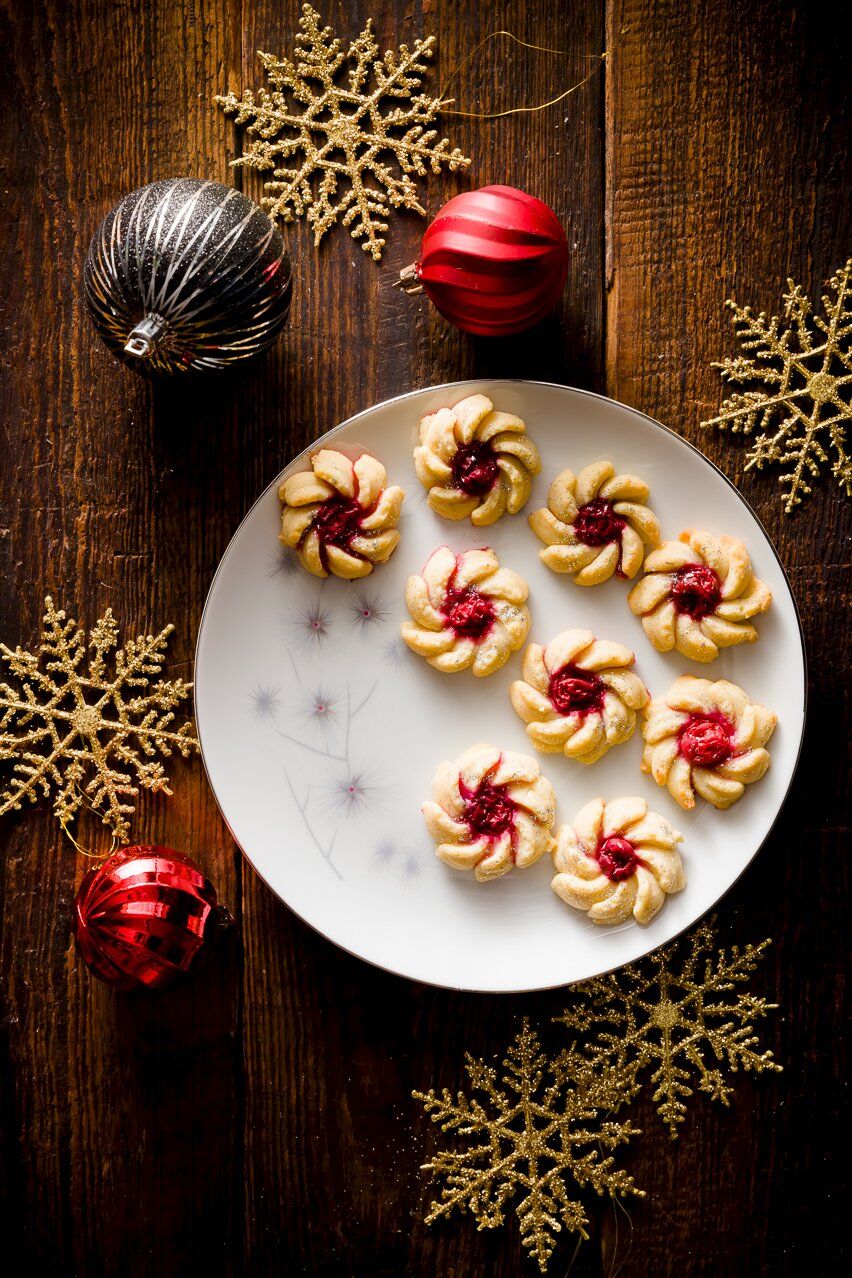 If a cookie is breathtaking, I jump to the conclusion that more effort was taken in its appearance than in its flavor.  The pretty cookie is never the one I reach for first.
With these cherry vanilla cream cheese spritz cookies, that changes.
These cherry vanilla cream cheese spritz cookies are some of the most beautiful cookies in this Cookie Project.  In fact, if my cookie project had been a cookbook, I would have chosen these cookies as the cover image.  But, these cookies are in no way lacking in flavor.  They have a vibrant vanilla flavor and the juice from the real cherry placed in the center oozes out a bit to give the whole thing a cherry taste.  These cookies impress on every level.
Like any spritz cookie, you'll need a cookie press to make the beautiful pattern.  You could pipe the dough or just make flattened balls with it, but your cookies won't look the same as mine.
Most cherry cookies that I have seen use maraschino cherries.  There's nothing wrong with that, especially if you make your own homemade maraschino cherries.  However, these cherry vanilla cookies use frozen, pitted and de-stemmed cherries.  There's no fake red dye or added sugar needed.
Cherry Vanilla Cream Cheese Spritz Cookies Recipe