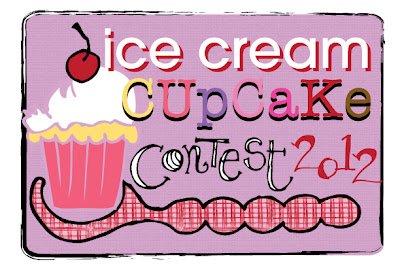 It's time for the 5th annual (I can't believe it's been 5 years already!) Cupcake Project and Scoopalicious Ice Cream Cupcake Contest – your opportunity to showcase your amazing ice cream cupcake creations just in time for Summer!

What's an Ice Cream Cupcake?
For a brief introduction to ice cream cupcakes, check out my post on ice cream cupcakes. For tons of inspiration, check out the incredible entries from 2008, 2009, 2010, and 2011.
Prizes
The Grand Prize :
Perhaps you love Williams-Sonoma, maybe you prefer to shop at Sur La Table, you may like to do your shopping online at someplace like Fancy Flours, or (even better) you may have discovered a local business that meets all of your culinary needs, like St. Louis's Kitchen Conservatory;  we all have someplace that we go to eye the latest kitchen tools and gadgets that we wish we could own.  If you win this year's contest, you can stop eyeballing and start buying some of the items you've been pining for.
This year's winner will receive a $250 gift certificate to their favorite cooking/baking supply store!!
Entry Prizes:
We also have three entry prizes that we will randomly give away to three different participants.  Everyone who enters a cupcake is eligible.  The prizes are:
20 striped spoons and 20 ice cream cups from Sucre Shop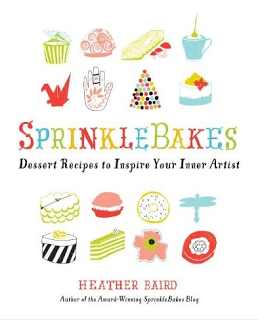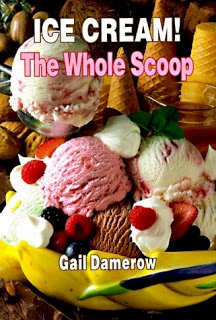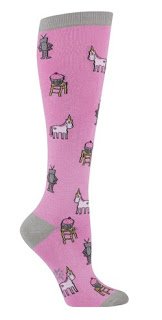 Judges
This year, we've got three esteemed judges: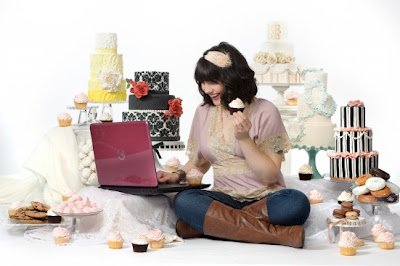 Melissa's site, Best Friends for Frosting, is an online portal to all things dessert.  She stays up to date on the latest dessert trends and aims to "inform, excite, and inspire."  Best Friends for Frosting is quickly becoming a big name in the dessert blogger world.  She also has one of the most appetizing headshots I've ever seen!  We are thrilled to have Melissa as one of this year's judges.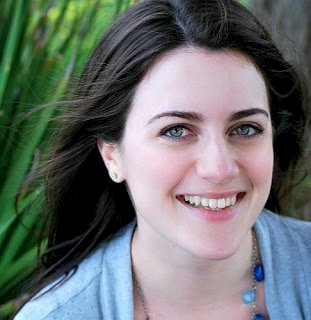 I've always felt that Stephanie and I are kindred spirits (and it's not just the name thing).  Her blog, 52 Kitchen Adventures, began as her challenge to herself to try to use one new ingredient each week for a year.  Although she has now made it way past 52 and has changed the mission of her blog, it's still a place where, just like you see on this blog, Stephanie explores unique ingredients and takes culinary risks on a regular basis.  Stephanie was a finalist in last year's Ice Cream Cupcake Contest.  We're sad that she can't participate this year, but we're lucky to have her as a judge!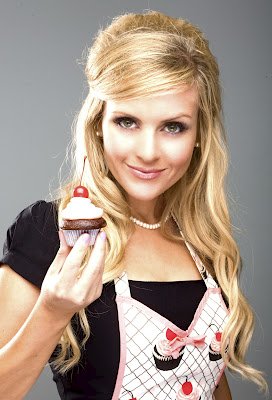 The most well-known cupcake contest anywhere is Cupcake Wars on the Food Network.  Guess who won the very first episode of Cupcake Wars?  That's right, Lindsay Ann!  Last year, Lindsay contacted me and asked if I would consider her as a judge for the Ice Cream Cupcake Contest.  Umm… yes!  This woman knows her cupcakes!  We are honored to have her on the judging team!
Each of these judges will be writing a post on their own blogs about their top three ice cream cupcakes – giving you a chance for your cupcake and your blog to get even more exposure!
Official Rules:
Dates: You can enter any time through June 30, 2012.
How to Enter:
Create a recipe for ice cream cupcakes!  The ice cream cupcakes must contain cake and ice cream (or frozen yogurt, gelato, or something ice cream-like).  Cupcakes baked in ice cream cones without a frozen element are not eligible.
Write a new post on your blog about your creation.  The post must include a photo, a recipe, and a link to both this post and to Scoopalicious.  If you don't have a blog, upload a photo of your creation to Facebook or any photo sharing site (like Flickr).  Make sure that you make the photo public (on Facebook, you'll simply change "share with Friends" to "share with Public").  In the photo description, include the details about the cupcake and the recipe.
Find and click the "Add your Link" button at the bottom of this post.
Complete the entry form.  In the name field, enter the name of your creation.  In the URL field, enter the link to your post (not your whole blog).  If you don't have a blog, enter the link to your photo's page.  On Facebook, this is the address of the photo post, not the one that is facebook.com/yourname.  When you click to add a thumbnail image, the program should let you choose from the images on your page.  If it doesn't work properly, check your link.  If it still isn't working, you can upload an image directly from your computer.
After you submit your entry, wait a few minutes and refresh this page.  You should see a thumbnail version of your entry displayed.  Your entry is now complete!
Number of Entries per Person: Sorry, we are allowing just one entry per person this year – so make it count!
Judging Criteria: Cupcakes will be judged on perceived deliciousness, creativity, and presentation – in that order of importance.
Prizes: The Grand Prize winner and the entry prize winners will be announced by the end of  July!  For the Grand Prize of a $250 gift certificate to a favorite cooking store, the store (virtual or brick and mortar) must specialize in cooking and/or baking supplies.  General stores like Amazon, Target, etc. are not eligible.  The cooking store must sell gift certificates. Stores outside of the U.S. are eligible, but the gift certificate will have a value of $250 U.S.
Sponsors
As part of Foodbuzz, I received support from Häagen-Dazs® for this contest.  Huge thanks to both of them!  Thanks also to Sucre Shop and Heather Baird for providing entry prizes.