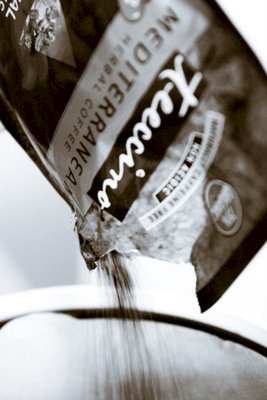 Teeccino, like Nutorious, is a company I discovered at the Fancy Food Show. From the words of the Teeccino website, "Now you can enjoy a steaming cup of deliciously rich, deep roasted, fresh brewed flavor that delivers all the satisfaction without the caffeine and acidity of coffee!"
Is Teeccino a Good Coffee Alternative?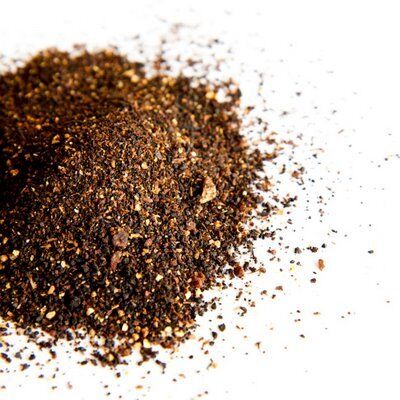 Teeccino is made up of a combination of ingredients that, with the exception of chicory, don't sound like they would taste like coffee: carob, dates, figs, almonds, and chicory. However, like coffee, it is roasted and you brew it in your coffee machine. The end result tasted shockingly like coffee!

I'm not a coffee connoisseur – and in fact, I had to drag our coffee maker out of the basement in order to test out the Teeccino. So, I decided to give one of my samples (the Mayan flavor) to my mother-in-law (who knows her coffee). She said that it tasted just like decaf coffee but she wished it had a bit more of a coffee smell – the scent is one of her favorite parts of the coffee experience.
She served some of her sample to my Aunt-in-law (is that real term?). Aunt Jo really enjoyed it and would even consider drinking it more regularly since coffee sometimes doesn't agree with her.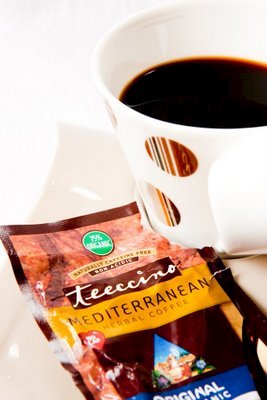 If you are trying to kick the coffee habit on your own or are motivated by your doctor's orders, Teeccino may be the way for you to go. If you can't find any near you, you can buy Teeccino online.
For any who were unsure where this post was leading, a Teeccino-inspired cupcake is on its way!