Search results for "label/lemon"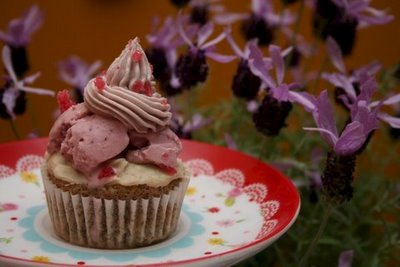 Tara Tabassi does not have her own blog so this is her entry to the Ice Cream Cupcake Roundup. Cup O' Tea is a vanilla cupcake speckled with fresh Earl Grey tea, spread with creamy white chocolate, topped with a fresh coconut, lemon-rind and blueberry ice cream, piped with rich lavender butter-cream frosting, and sprinkled [...]
Welcome, cupcake lover! You are in the right place!
Did you know that I write for Parade Magazine? Head over there to see all of my posts!
These Ads Pay the Bills
Oh, hi! You're still here? Sweet!
I know, I know, you are getting worried about how you will remember to come back and see all of my latest posts. Did you know that you can have the latest and greatest Cupcake Project creations come straight to your email? Sign up here!