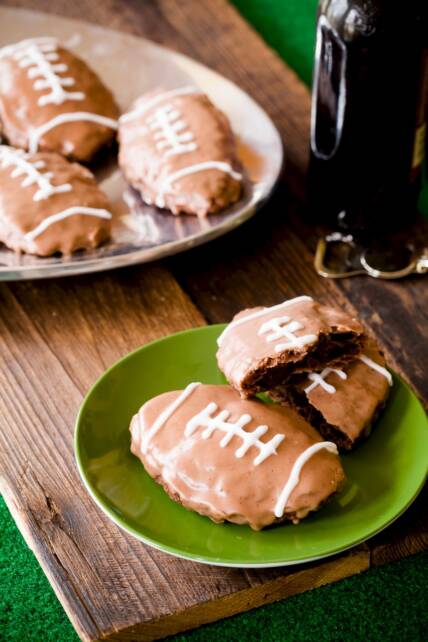 Imagine a Super Bowl dessert that is a rich, fudgey brownie surrounded by flaky chocolate pie dough.  Don't stop there.  Now, imagine that the brownie-stuffed pie dough is deep fried, taking on a donut-like flavor, and then glazed in a sweet and salty chocolate glaze.  Are you smiling yet?  I am!
Yes, my Super Bowl deep fried brownie hand pies are over-the-top.  That is just how Super Bowl desserts should be!  Go big or go home!
How to Make Deep Fried Super Bowl Brownie Hand Pies
The Crust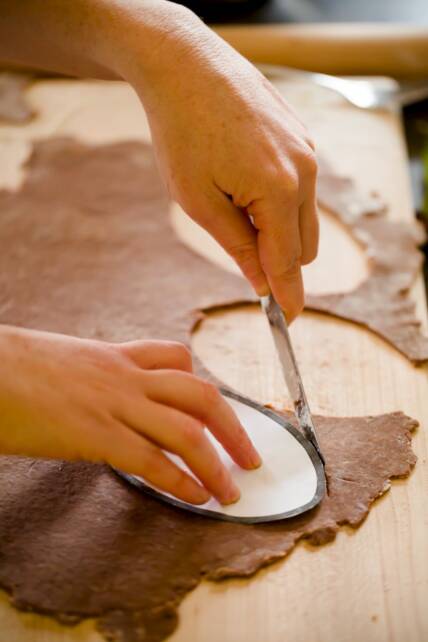 These deep fried Super Bowl brownie hand pies start with a chocolate pie crust.  Having never made a chocolate pie crust before, I turned to Laura from Simply Scratch for a chocolate pie crust recipe.  I share the recipe in my own words below, but Simply Scratch has some nice process photos for the dough that you might want to check out.
The Brownie Filling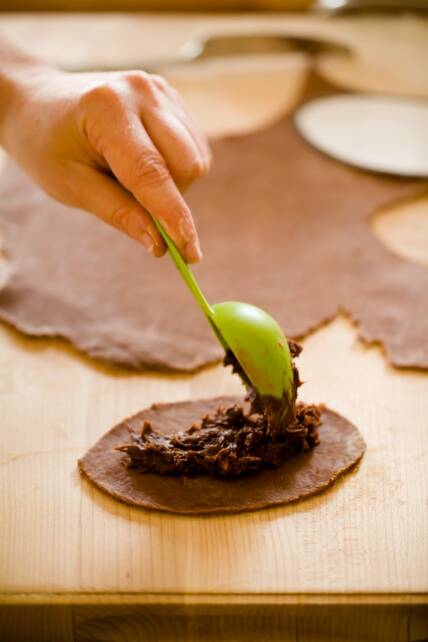 You can fill the Super Bowl hand pies with any brownie recipe you like.  I use my mom's brownie recipe because my mom makes my favorite brownies and I'm happy for any excuse to eat them.  My mom has been on a cruise all week (lucky ducky) and I miss our near-daily chats – so, a taste of her brownies did me good.  I share the recipe below.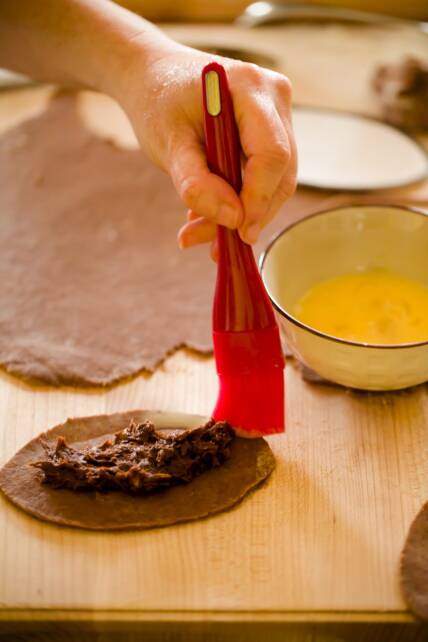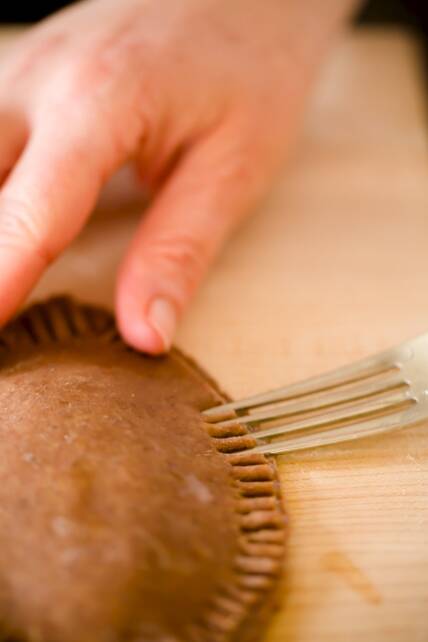 Then, place a second piece of pie dough on top and crimp tightly with a fork.  Flip the crimped football over and repeat on the other side.
Frying
I prefer to use a deep fryer to fry.  However, if you don't have a deep fryer, a deep pot and a slotted spoon would do the trick.
Glazing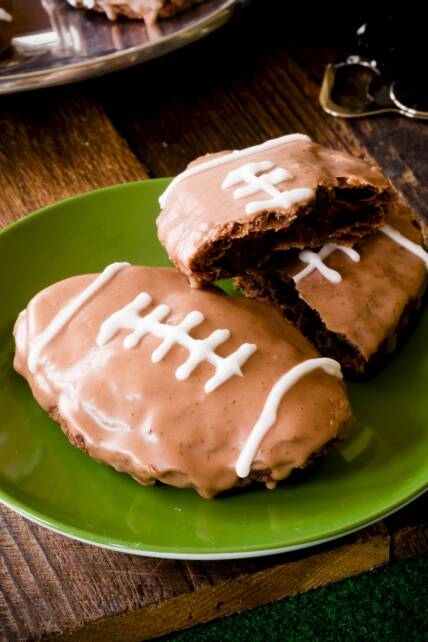 Once the hand pies are cool, it's time to glaze with chocolate glaze.  This is not just a decorating stage, it's absolutely essential to the flavor profile of the hand pies.  The pie crust on its own isn't very sweet or salty.  It's when eaten together with the glaze that everything tastes balanced and wonderful.  If you've ever decorated cookies, decorating these hand pies is essentially the same thing.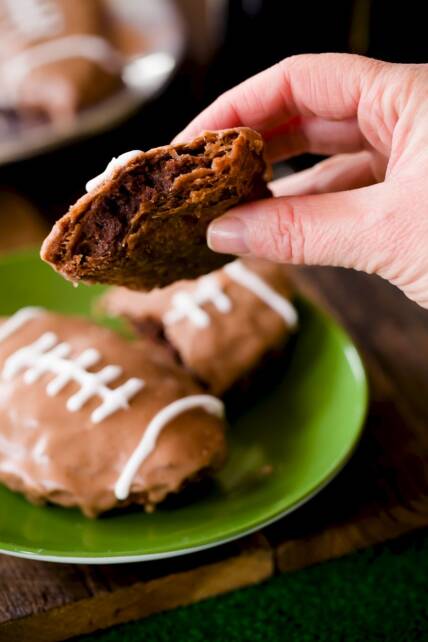 More Super Bowl Recipes
Don't miss my other Super Bowl recipes!