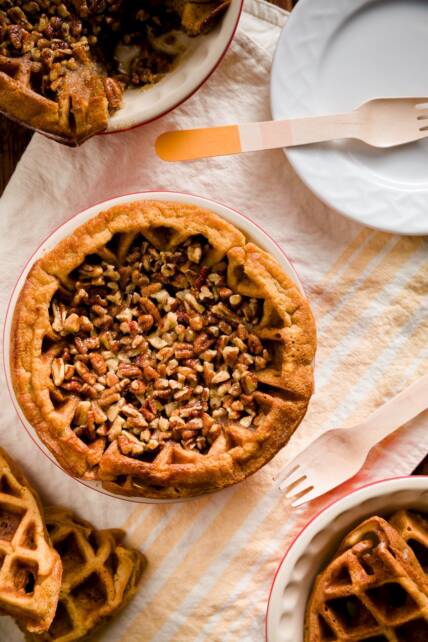 If you love loading down your waffles with toppings, piling on nuts, syrup, fruit, and whatever else you can find, waffle pie crust is for you.  Waffle pie crust is made with a regular buttermilk waffle that is turned out onto a mini pie pan and then treated like any other pie crust!
When I first made waffle pie crust, I worried that the crust would quickly become soggy.  It turns out that waffle pie crust bakes up nice and crisp – allowing for clean pie slices (if you don't eat the whole pie out of the pan with a fork).  Keep reading for the basics of waffle pie crust making and my recipe for pecan pie in a brown sugar waffle crust.
How to Make Waffle Pie Crust
To make waffle pie crust, you'll first need a round waffle iron.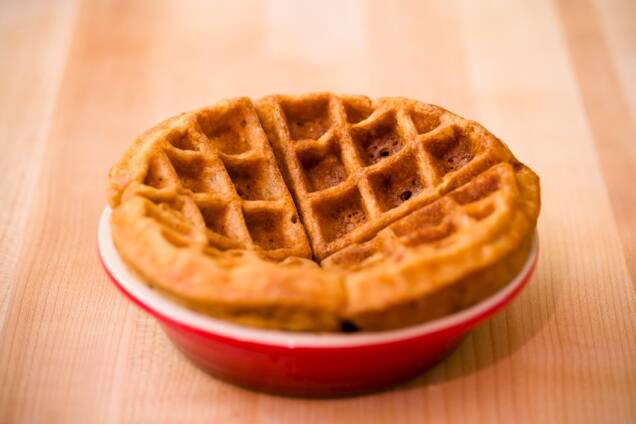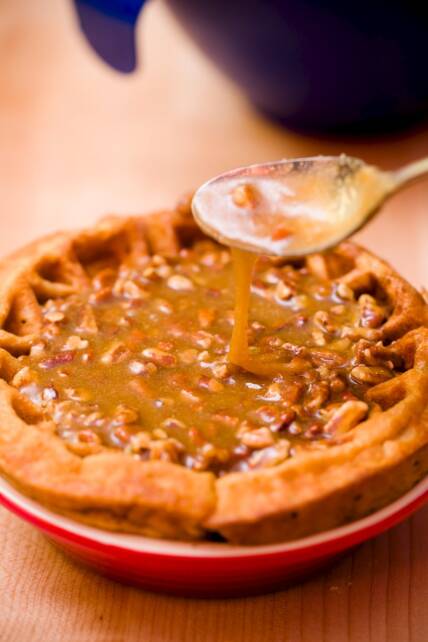 Once your cooked waffle is placed into the pie pan, add pie filling as you would with any other pie crust.  Waffle pie crust works wonderfully with pecan pie and fruit pies!  I haven't experimented with custard pies; I'll update this post if I do, and please let me know in the comments if you try that variation.
Bake as you would any mini pie (use shorter baking times than a full pie).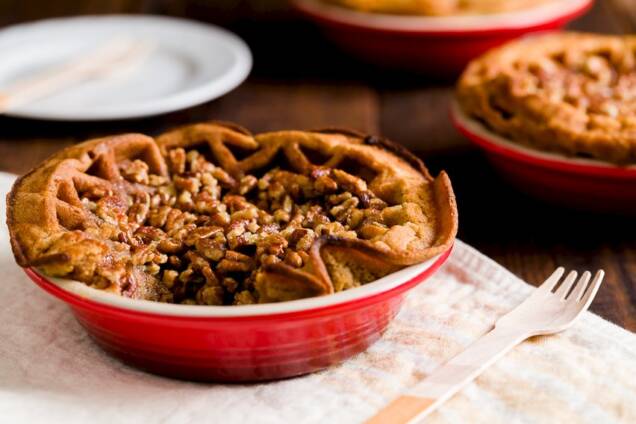 I like to slice and serve waffle crust pies hot and sometimes with a scoop of ice cream.  However, as with any pie, you'll get a cleaner slice if you serve it at room temperature or colder.