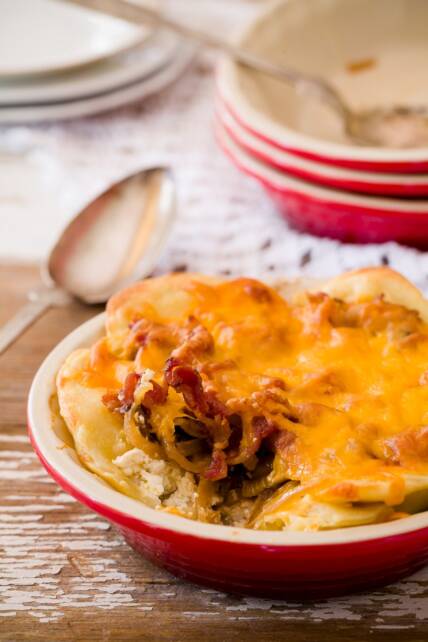 What started as an irresistible pun, a pie-rogi pie, became a winning comfort food pie that tastes like a cross between loaded baked potatoes and macaroni and cheese.  Each bite of pierogi pie yields a touch of pierogi dough with potato and cheddar filling, bacon, sour cream, caramelized onions, and melted cheddar cheese – all the good stuff!
The pierogi pie comes together quickly.  Have a look: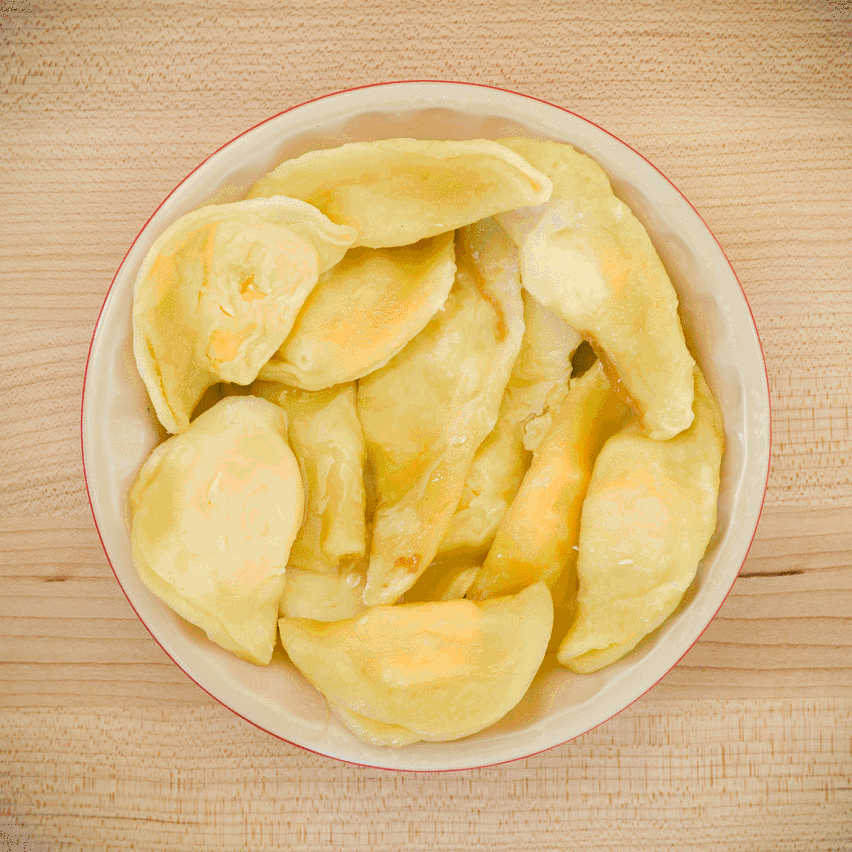 If you want to be ambitious, you can make homemade pierogies to use for the pie (they will be tastier than the store-bought ones).  But, if you are in a hurry, store-bought pierogies will suffice.
The pierogies on the edge of the pie get slightly brown and crispy and the rest of the pierogies remain moist due to their blanket of toppings.
Pierogi pie makes a great side dish, however it can also be dinner on a night when you are craving the ultimate comfort food!
Pierogi Pie Recipe