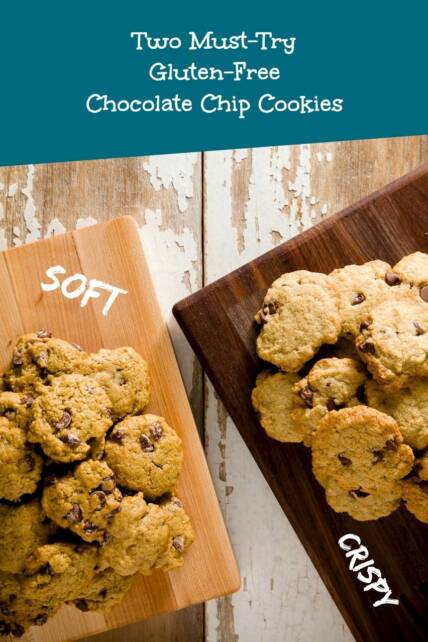 I've baked all kinds of unique cookie recipes for my Cookie Project.  When I thought about including a gluten-free cookie, I realized that somebody following a gluten-free diet may just want a solid/dependable recipe for something basic like a chocolate chip cookie.
So, today I'm sharing two gluten-free chocolate chip cookie recipes – one produces soft, chunky, Toll House-like cookies while the other produces thin and crispy chocolate chip cookies.
The Ultimate Gluten-Free Cookie Book completely changed the way that I think about gluten-free baking.  Roben debunks the idea that you need a flour blend for gluten-free baking.  Almost every recipe in her book is made with one of these two flours:
If you are baking your way through the book, you won't need to go out and buy a cartful of alternative flours – this is a huge plus.
Outside of the two unique flours, you'll also want to make sure to pick up some xanthan gum (regular gluten-free bakers will likely already have this on hand).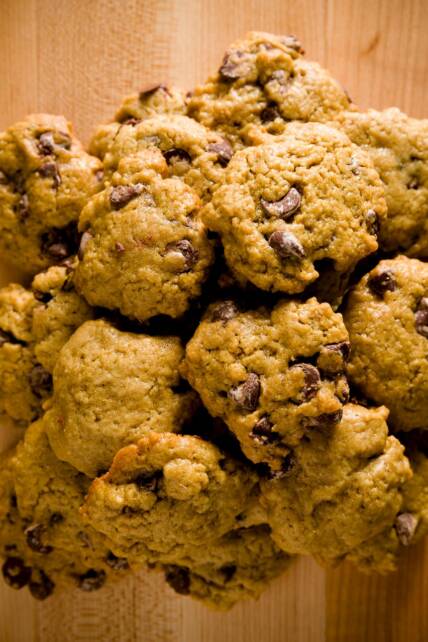 Chocolate chip cookie #1 is made with brown rice flour.  This is the one that is soft and more like a Toll House cookie.  It is my favorite of the two, but that's, of course, a personal cookie preference.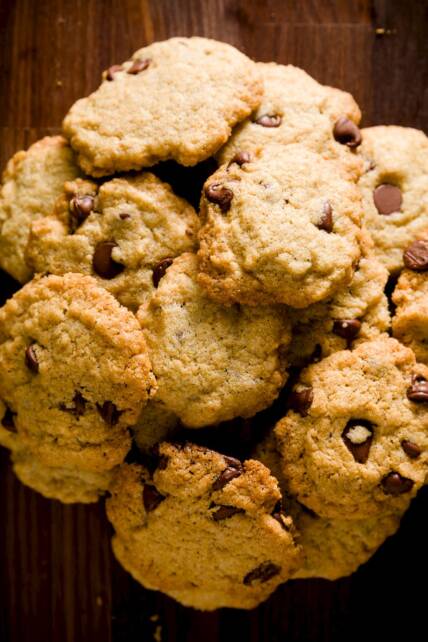 Chocolate chip cookie #2 is the crispy cookie made with sorghum flour.  Roben points out that it uses white sugar instead of the more traditional brown sugar because the whole-grain taste of the sorghum gives the cookies the expected flavor.