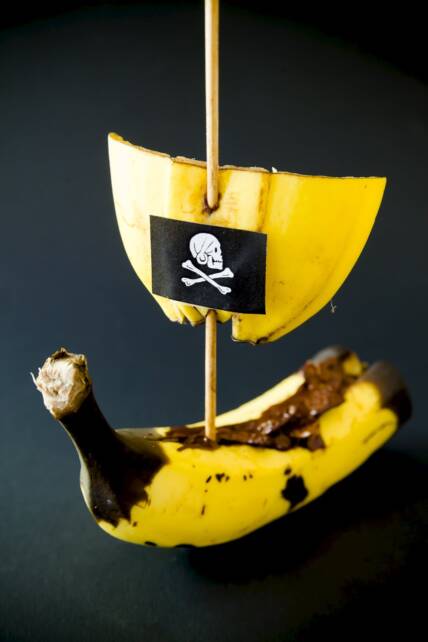 Banana boats are one of my favorite camping treats.  Just slice a banana down the center, stuff it with chocolate, wrap it in foil, and throw it into the fire for a few minutes and you'll be rewarded with ooey gooey goodness.  Making banana boats is SO easy!
Today, I have reenvisioned the banana boat as a banana pirate ship (double awesome points!) that you can make at home in your oven.  I have all of the details below, but first…
Fair Trade is The Opposite of Piracy
How's that for a segue?  Fair Trade means that workers get their fair due – they aren't robbed of their income in the process of selling their products across the high seas (or any seas, trains tracks, or roads).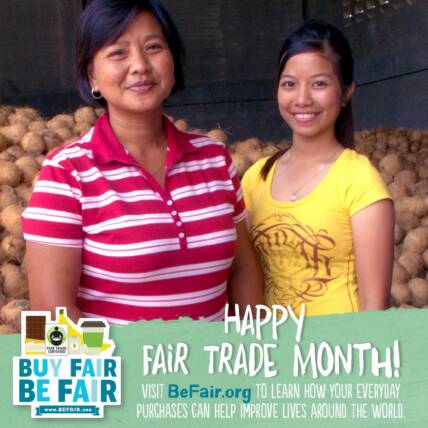 I'm proud to partner with Fair Trade USA to share a little bit more about Fair Trade and the people who benefit from it.  Next week, I am hosting an amazing Fair Trade product giveaway here, so be sure to come back then.  Today, however, I want to tell you about Hector Oviedo and his family.
Hector is a banana farm worker and member of Bananeras de Urabá in Colombia.  Bananeras de Urabá is a banana export company located in the tropical northwest region of Colombia and comprised of six Fair Trade Certified™ farms. Founded in 1963, Bananeras de Urabá has experienced many highs and lows due to numerous domestic conflicts and unstable regimes. Since Fair Trade certification in 2005, the association has focused its efforts on developing social and environmental programs for its workers and families. As a result, workers have better access to international markets, educational institutions, and sustainable farming methods. Basic necessities such as clean running water and electricity were scarce before, but Fair Trade premiums have now helped workers access more funds to rebuild their homes, send their children to school, and save for future investments.
Hector's family used to pay $100 per month to rent a small home with a mud floor.  Now, he pays $40 per month on his mortgage for twice the space. The community development funds from Fair Trade Certified bananas provided this family with concrete floors that create a clean living space and with the means to own rather than rent.
On March 19, 2010, we saw the result of a joint effort between Bananeras de Urabá and banana workers at the Fair Trade Banana Company. The delivery of the first stage of the Rosalba Zapata Cardona Housing Development Project presented a new home for my family and I.  This has been the best thing that has happened to me – owning a home really improves my family's quality of life. Thank you to Bananeras de Urabá and Fair Trade for giving us the possibility of having a decent home. It gives us great satisfaction to know other banana workers will also have this opportunity. – Hector Oviedo, Madrigal Farm Worker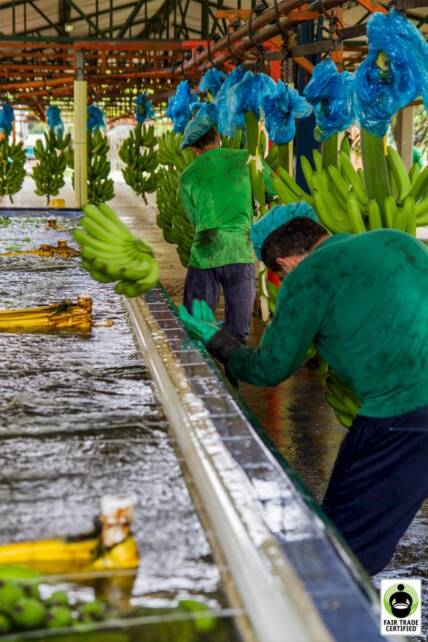 Did you know that one out of every two pieces of fruit that is imported into the United States is a banana?  I eat one every single day so I guess it shouldn't surprise me that much.  Given that fact, choosing Fair Trade Certified bananas can make a big impact on the lives of people in Colombia and other banana growing regions around the world.
In addition to using Fair Trade Certified bananas, I also used the following fair trade products in my chocolate banana pirate ships:
How to Make a Chocolate Banana Pirate Ship
You'll also need an image to put on your sail.  I used a skull and crossbones free clipart.  However, you could have fun with your kids by drawing your own pirate images.
More Fair Trade Recipes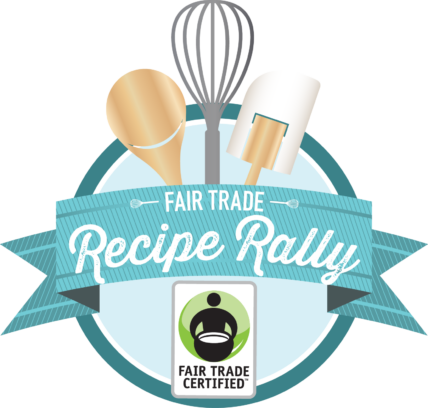 You do not want to miss this Pinterest board full of Fair Trade recipes from some of your favorite bloggers.  Go have a look!
Disclaimer: This post is sponsored by Fair Trade USA.