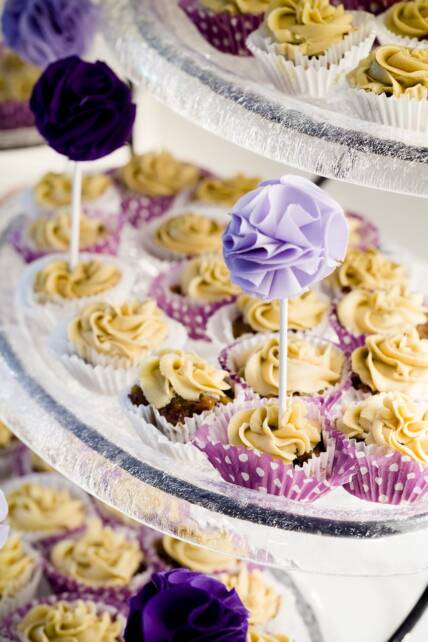 It's been years since I baked cupcakes for a wedding and I had no plans to do it again.  However, when my friend Andrew buttered me up by reminding me how much he loved the green tea cupcakes that I baked for his taiko group and then asked if I could bake cupcakes for his upcoming nuptials, I gave an easy yes.  His bride-to-be Soonjeon is Korean and, while he left the flavor choice entirely up to me, Andrew suggested that I might try a Korean-inspired cupcake in her honor.  I get super excited about baking challenges so I immediately (as in, as soon as I finished reading his email) started researching Korean desserts.  I discovered yaksik, learned that it is often served at Korean weddings, and knew that I had to make it happen in cupcake form for Andrew and Soonjeon's wedding.
What is Yaksik?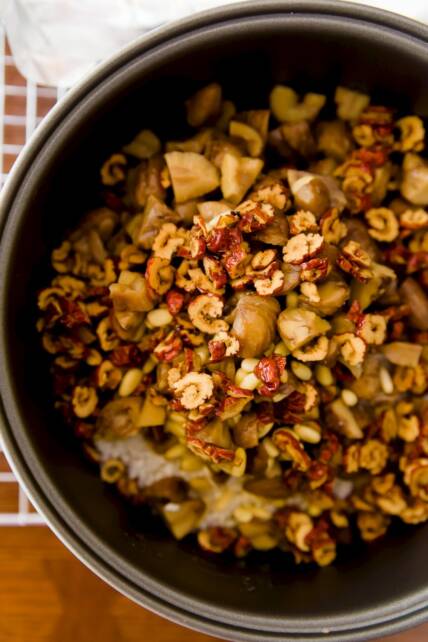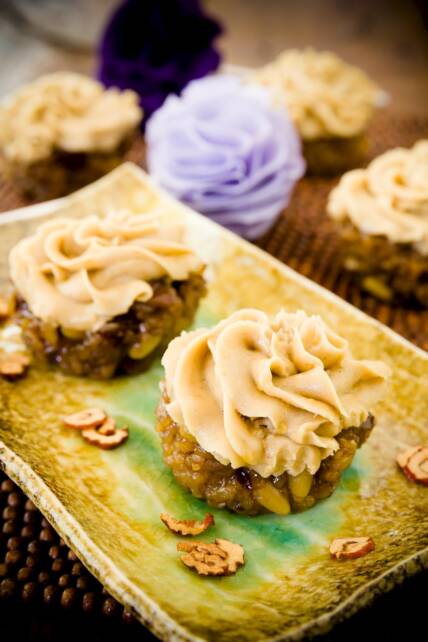 When you peel the wrapper back, yaksik looks nothing like a cupcake as we know it.  That's because it's not really a cake.  It's sticky rice!  Americans are used to rice as a dessert in pudding format, but sticky rice desserts are new to many of us.  Just think of the rice as your starch (instead of flour) and go with it.
Here are some of the ingredients added to the sticky rice that make yaksik special:
Yaksik contains soy sauce and sesame oil, which threw me for a total loop.  The soy sauce balances the sweetness with a touch of salt and umami and the sesame oil plays well with the other nutty ingredients.
Although yaksik would never traditionally be served with frosting, my yaksik cupcakes needed pretty tops.  I covered them with a molasses buttercream and garnished them with flower toppers from EllaJane Crafts on Etsy.
I'll admit that the non-Korean guests at the wedding didn't quite know what to make of the yaksik cupcakes, but they all finished them and some even went back for seconds.  These are cupcakes for those with adventurous palates looking to try the flavors of the world.
Yaksik Cupcake Recipe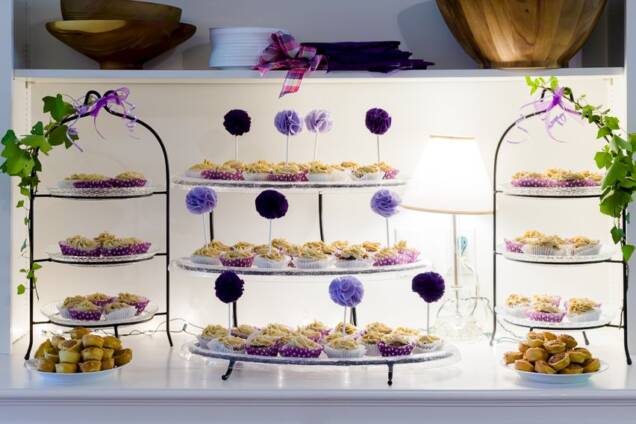 I used a Yaksik recipe from Crazy Korean Cooking for my cupcakes.  I made some slight modifications including the way I used the jujube tea.  My instructions for jujube tea came from shinshine.