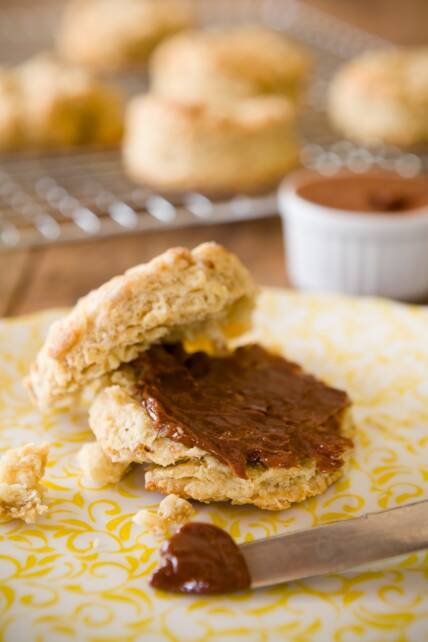 Make sure to eat these biscuits with a plate.  They are super flaky and you won't want to lose any coffee-flavored crumbs.  To create this coffee buttermilk biscuit recipe, I took a basic buttermilk biscuit recipe (from Smitten Kitchen, who adapted it from Dot's Diner in Boulder) and modified it by steeping the butter in coffee beans and replacing the white sugar with brown muscovado sugar for a more complex sweetness.  Each biscuit bite has a rich coffee taste.  You could use any butter or jam on your biscuit, but I highly recommend slathering the hot biscuit with homemade dark chocolate cinnamon butter – the combination makes the biscuits shine.
Moms Make a World of Difference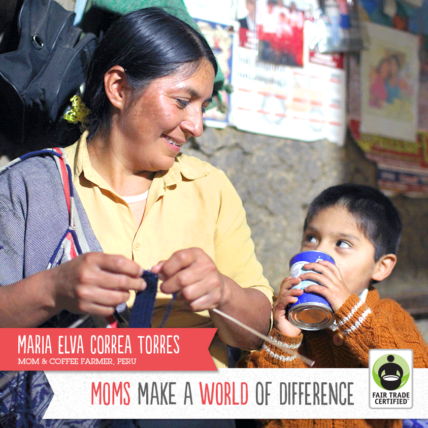 Please consider using Fair Trade products to make this recipe.  This year, Mother's Day and World Fair Trade Day fall on the same weekend.  Sometimes it's easy to forget that women in other parts of the world don't have the same rights and freedoms that we have in the United States.  Did you know that the Fair Trade certification is an important mechanism for protecting and empowering women in agricultural communities around the world?  In addition to freedom from harassment and other social requirements, Fair Trade certification ensures that women have a voice, a vote, and a leadership role in their communities.  You can visit Fair Trade's site to learn more about the women of Fair Trade and to sign a Mother's Day card that will be distributed to moms in Fair Trade farming communities around the world.
I used two Fair Trade ingredients to make these coffee biscuits.
The dark chocolate cinnamon butter uses two other Fair Trade certified ingredients (get the complete dark chocolate cinnamon butter recipe in my last post).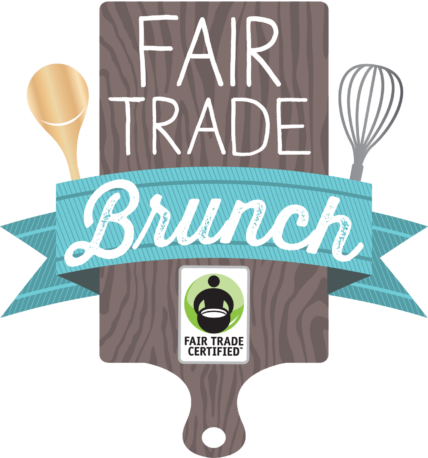 This year, Fair Trade USA is hosting their first Fair Trade brunch.  It's a Pinterest party that will be full of Fair Trade brunch ideas for Mother's Day.  The party starts today!  Head to the Pinterest board to like and repin your favorite brunch ideas (if you pick mine, you could help me win a prize – given that today is my birthday, that would be super sweet of you)!
I am lucky to have this post sponsored by Fair Trade USA – a group that I believe in and support.