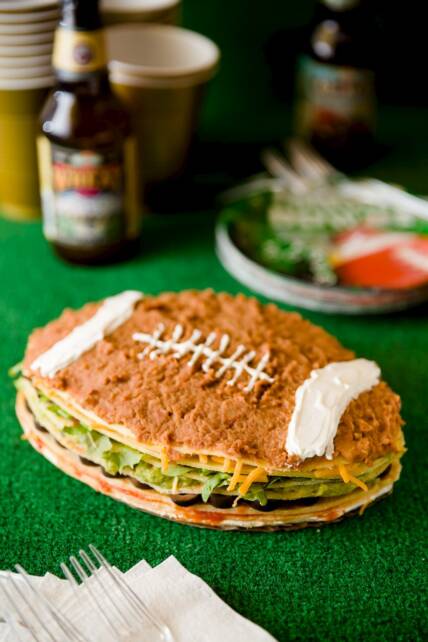 You won't need chips for this Super Bowl seven layer dip crepe cake.  Each of the seven layers of dip is separated by a savory cornmeal crepe (to get the corn chip flavor).  Just slice off a piece of "cake" for the ultimate seven layer dip experience.
How to Make Super Bowl Seven Layer Dip Crepe Cake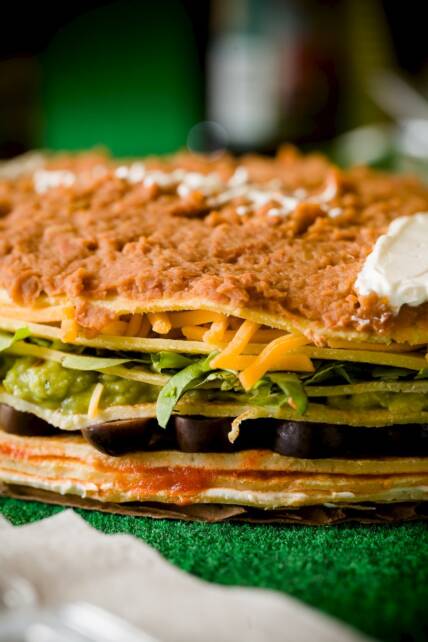 I used the cornmeal crepe recipe from Serious Eats to make the crepes.
Other Super Bowl Ideas
Thanks to Karyn Granrud for getting me in a crepe cake mood with her chocolate peanut butter crepe cake with Reese's Peanut Butter stuffed aebleskivers.