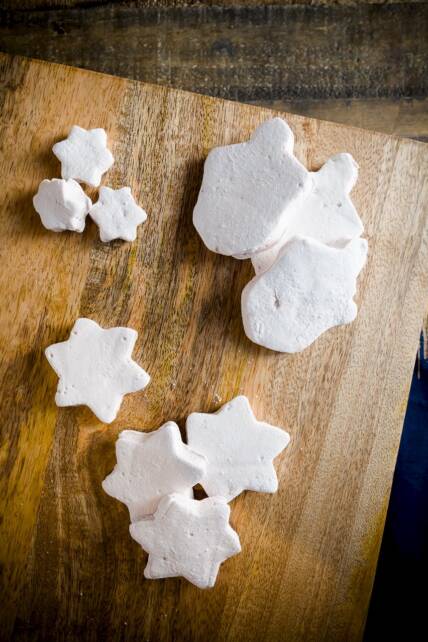 With Chanukah landing smack on top of Thanksgiving this year, I wanted to create a Chanukah recipe that evoked both the fall s'more season and the marshmallows so often found on top of Turkey Day sweet potato casseroles.  I decided to make Manischewitz-flavored marshmallows and cut them into Chanukah shapes.  To get some insight into marshmallow making, I turned to my friends at Kakao Chocolate to walk me through the ins and outs of crafting homemade marshmallows.  Don't let the "chocolate" in their name fool you; the folks at Kakao Chocolate are experts in a wide range of confections.
With Kakao's help (specifically that of Jenny Bazzetta Price), we churned out Manischewitz marshmallows that had an intense Manischewitz concord grape flavor.  If you want to impress your Jewish family (or someone elses's), this is the dessert to throw on the holiday table.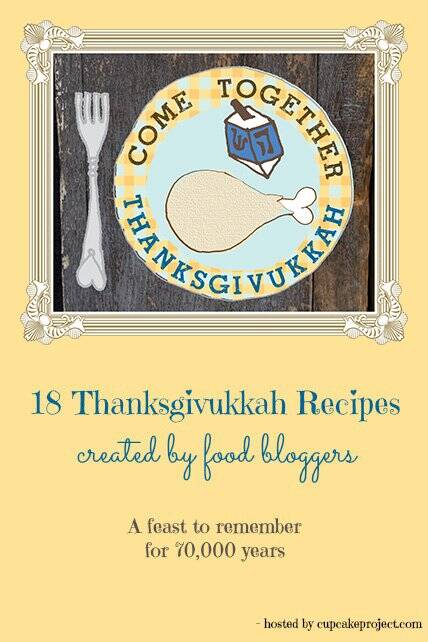 Before I share the marshmallow recipe, I want to let you know that I am hosting a Thanksgivukkah blogger potluck today (this recipe is part of the potluck!) with some blogger friends to celebrate Thanksgivukkah (the merger of Thanksgiving and Chanukah).   You can get all of the details about the potluck in my Thanksgivukkah post.  Here are all of the other particpants:
Manishchewitz Marshmallow Recipe
Products Used to Make Manishchewitz Marshmallows
Of course you'll need Manishchewitz wine – I suggest the classic Concord Grape flavor.
Lastly, if you like the wood cutting board that the marshmallows are featured on, you can find it at West Elm.  West Elm helped me style this shoot as well as all several other shoots for Thanksgivukkah.