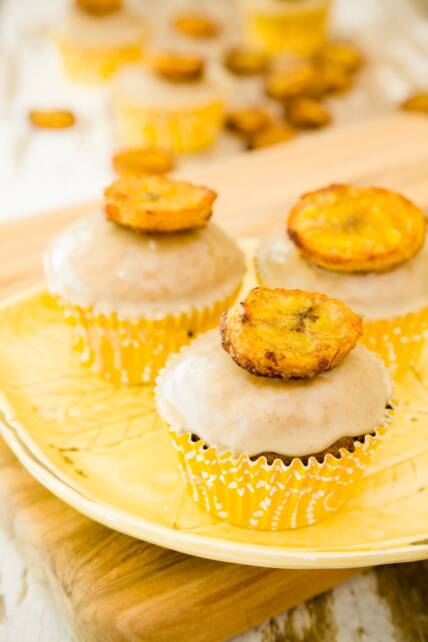 Sweet fried plantains (an extra starchy banana variety) are my weakness.  Given that I have made a lunch of plantains alone, it was only a matter of time before fried plantains showed up in cupcakes.  I developed this plantain cupcake recipe for FEAST Magazine and used some of my other favorite flavors – brown sugar and spiced rum – to make the cupcakes pop.  I think of these plantain cupcakes as a Latin-inspired cross between Bananas Foster and coffee cake.  I topped the plantain cupcakes with a brown sugar rum glaze and homemade sweet plantain chips.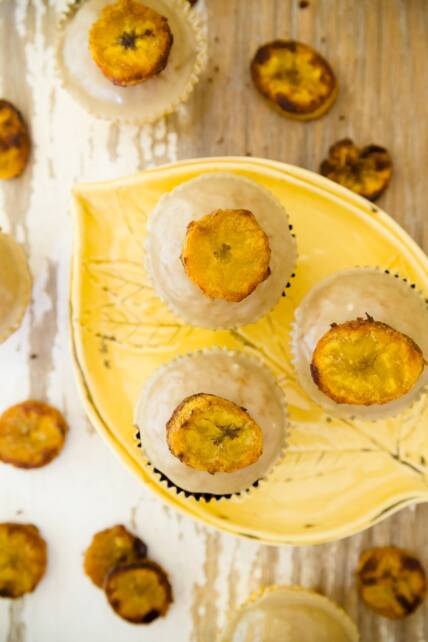 Even if you don't make the cupcakes, make the chips.  They are chewy, slightly sweet, and if you overcook them just a tad, they'll have crispy, sugary edges.
Be sure to check out the FEAST article to see the other featured St. Louis Food bloggers: Kimberly from Rhubarb and Honey, Stacy from Every Little Thing, Shannon from A Periodic Table, and Malou from Skip to Malou!
Moonshine and Sweet Tea Cupcakes on TV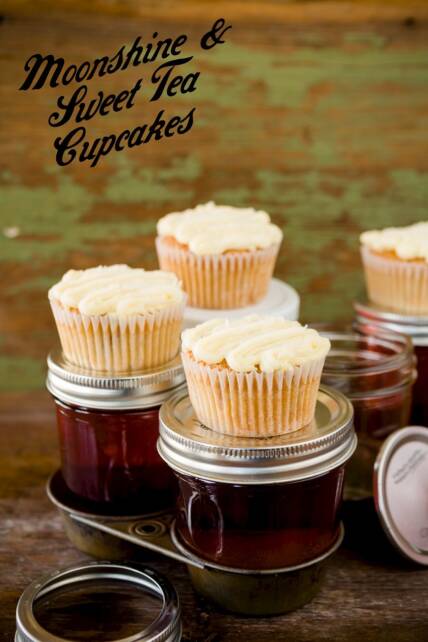 Speaking of FEAST: Do you remember these moonshine and sweet tea cupcakes?  Well, they were featured on FEAST TV today.  If you weren't able to watch the show (it only airs in St. Louis), you can watch the video below.  Publisher Catherine Neville walks you through all of the steps to make these moonshine cupcakes!