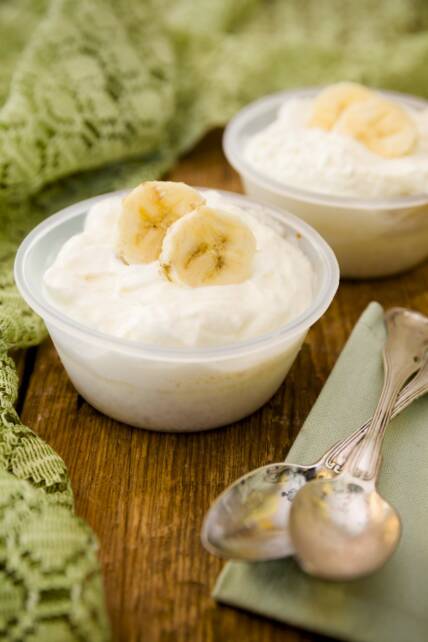 Sure, you can make banana pudding with store-bought vanilla wafers, instant pudding mix, and cool whip, but if you want to try something extraordinary and you are willing to spend a little extra time, I encourage you to try my new favorite banana pudding.  This banana pudding has a surprising secret ingredient that is as southern as banana pudding itself  – grits!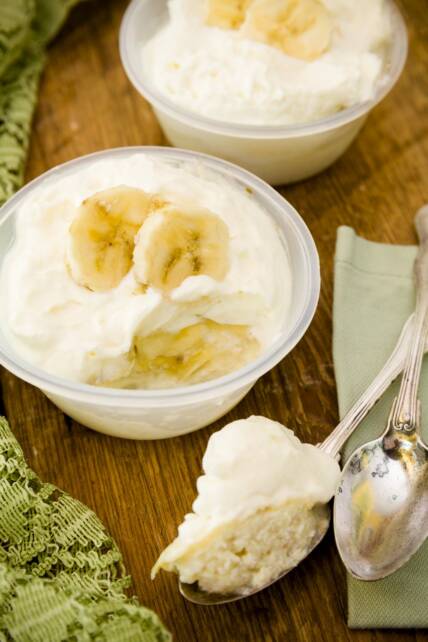 This banana pudding recipe begins with a grits pudding base.  Think of grits pudding as a cross between bread pudding, vanilla pudding, chilled custard, and a bowl of grits.    The grits pudding is topped with a layer of thinly sliced ripe bananas and the whole thing is covered in a mix of whipped cream, sweetened condensed milk, and cream cheese.
This banana pudding recipe may be a tough sell for banana pudding purists – but the proof is literally in the pudding!  Taste it and see if you're sold.  I sure am!
Products Related to This Banana Pudding Recipe
Grits Banana Pudding Recipe
My grits pudding base is a slight adaption of a recipe on Bella Online.  I significantly upped the quantity of vanilla and decreased the cooking time to make the resulting pudding less solid.  The topping comes from Paula Deen's Not Yo' Mama's Banana Pudding.  Lastly, I owe the whole concept of a grits banana pudding to a restaurant in Hilton Head called A Lowcounty Backyard.
There's more banana pudding fun coming soon (and yes, there will be a cupcake in the mix).