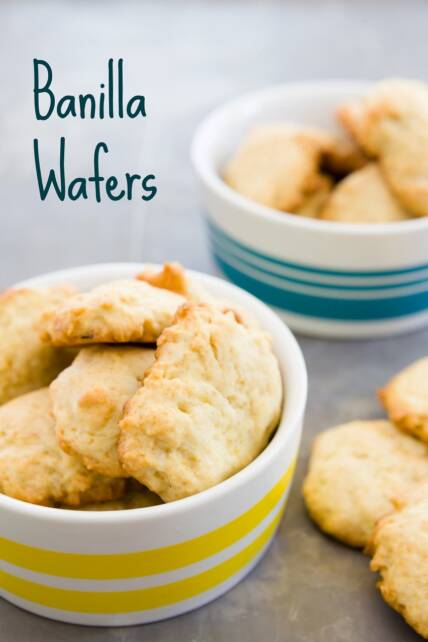 Classic banana pudding would not be complete without vanilla wafers.  If you know me, you know that vanilla wafers from a box wouldn't do.  I decided to make homemade vanilla wafers and use banana in the batter.  That way, the cookies themselves would have a slight banana flavor, kicking up the banana experience of the resulting banana pudding.  Banilla wafers were born.  Use banilla wafers in your next banana pudding (I'll have a recipe to share soon) or snack on them on their own.
Banilla wafers aren't as crispy as standard store-bought vanilla wafers, but what they lack in crisp they more than make up for in flavor.
Products Related to Banilla Wafers
Banilla Wafer Recipe
My banilla wafer recipe is a slight adaptation of Alton Brown's vanilla wafer recipe.
Special Thanks
Special thanks to Sharon LaScola, Tara Mitchell, and Sarah Kneser who answered my Facebook question about what to call these cookies and came up with the fun name!  Be sure to join the Facebook community so you don't miss special sneak peaks, tips, and updates.
Don't Miss…
Don't miss my new favorite banana pudding recipe with a secret ingredient.