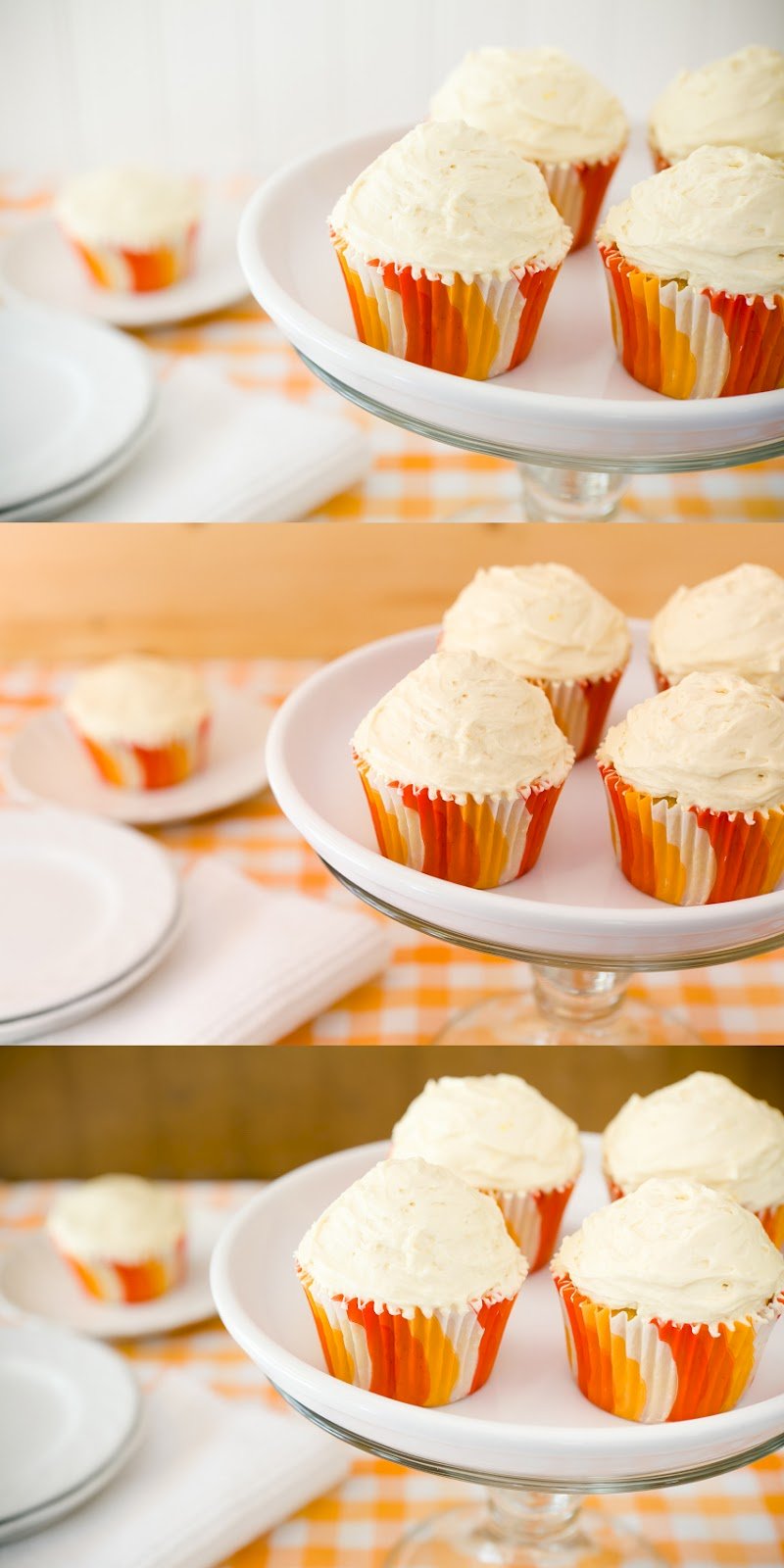 Often, I need to make a sales pitch about my cupcakes.  Not everyone will be immediately excited about eating a cupcake that tastes like wine, chocolate tamale cupcakes, or cucumber martini cupcakes.  When I tell you that I made orange creamsicle cupcakes with orange salted caramel buttercream, my job is easier.  They are as good as they sound -  'nuff said.  But, since I made them for Paula Deen, I had to spend some time (I spent over an hour) writing a description to make you want them even more; head over there to read my prose, get the recipe, and be hungry.
Why Three Photos?
Jonathan (my husband/site photographer) and I couldn't decide on background for the orange creamsicle cupcake photo, so we sent Paula Deen's team all three orange creamsicle cupcake photos that you see above.  When you go to her site, you'll see which one she picked.
Which photo would you have picked?