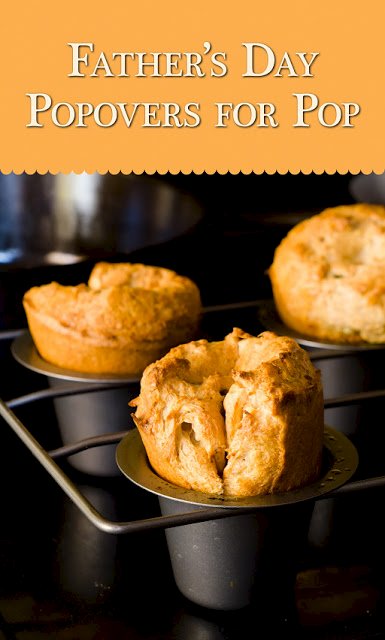 If I had to give cupcakes a gender, they would definitely be female.  They dress up in cute liners, add frosting to give themselves some color, and accessorize with sprinkles.  While popovers are also baked in pans with cups, popovers are more like guys – they are who they are, take 'em or leave 'em.
To celebrate some of the most important men in your life, why not make popovers for Pop this Father's Day?  Of course, I wouldn't tell you to make just any popovers.  I created a banana nut popover recipe for Paula Deen that the dad in your life is "pops"itively going to love.  The popovers taste like banana bread crossed with croissants!
Head over to Paula Deen's site to get the popover recipe!