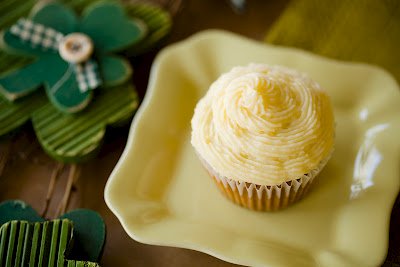 Sure, St. Patrick's Day makes people want to drink green beer (I've done a cupcake with that), have whiskey (there's a cupcake for that, too), and make wishes on clovers (yes, I've also done a cupcake with clovers).  But, there is something else that Ireland is known for and that should not be forgotten – potatoes!!
This month, my guest contribution to Paula Deen's website is a savory potato rosemary St. Patrick's Day cupcake with Irish cheddar frosting that can be served as a stand-alone snack or as a unique, surprising dessert.
Read more about this St. Patrick's day cupcake and get the recipe on Paula Deen's website.