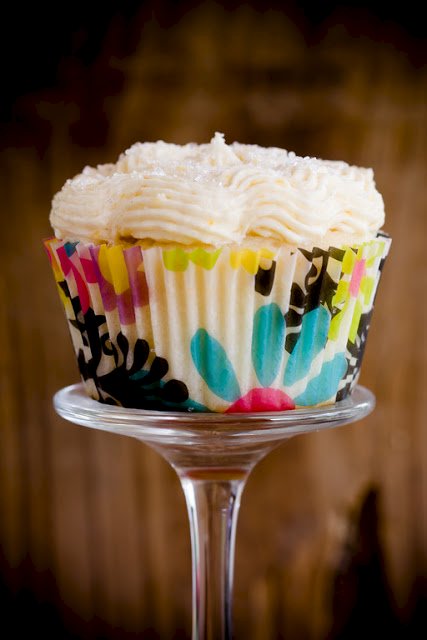 The folks at PaulaDeen.com asked if I could come up with a fabulous cupcake for Mother's Day.  The first thing that came to mind was a mimosa cupcake – but I've already written about mimosa cupcakes.  I decided to create a Bellini cupcake.  (For the uninitiated, a Bellini is similar to a mimosa – only it's made with peach instead of orange.)
Here's my description of the bellini cupcakes from Paula Deen's site:
To make the Bellini cupcakes, start with light champagne cupcakes (with a full cup of champagne in the batter), fill them with burnt peach puree, and top them with a burnt peach buttercream.  Sprinkle sparkly sanding sugar over the cupcakes to give them the festive feel of the fizz of a freshly opened bottle of champagne. The only thing missing from the experience will be the pop of the cork.
For the recipe, head over to PaulaDeen.com!