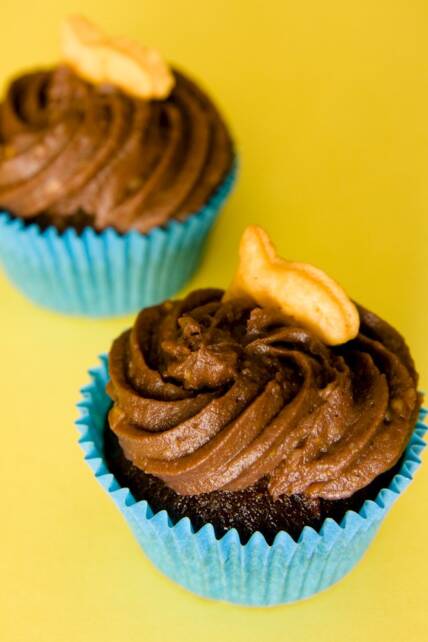 These compost cupcakes have so many different flavors that Bride 3.0 described the compost cupcakes as schizophrenic. What you think of these compost cupcakes will likely depend on whether you are the type of person who mixes foods on your plate.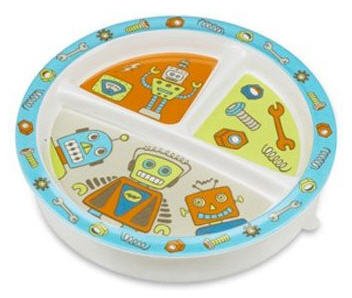 If you are the type that greatly prefers plates with dividers (shown above) – so your peas and potatoes don't mingle – you'll hate them!

Compost cupcakes (like mud pie and dirt cake) are much better than the name reveals. The interesting thing about compost cupcakes is that they will taste different every time that you make them. The idea for compost cupcakes came from Momofuku's compost cookies. In the compost cookies, you mix your favorite salty snacks into the batter (Doritos, cheesy poofs, tortilla chips, etc.) along with your favorite sweet snacks (chocolate chips, raisins, caramel, etc.) and end up with salty/sweet deliciousness. I did the same thing with my compost cupcakes. I used pretzels, homemade goldfish crackers, cacao nibs, and Skor chips.
Compost Cupcake Recipe
To make compost cupcakes, mix your favorite salty and sweet snacks into your favorite cupcake recipe. There is no reason that you have to use my recipe. I was in the mood for molasses, so I mixed my snacks into a molasses-based cake. The molasses flavor was a bit overpowering and next time, I might try making compost cupcakes using a more basic white cake.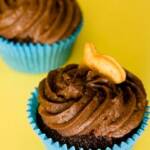 Compost Cupcakes – Salty and Sweet
Ingredients
Cupcake Ingredients
5

T

unsalted butter

softened

1/2

C

white sugar

1/2

C

unsulfured molasses

2

eggs

1 1/4

cup

all-purpose flour

1/4

teaspoon

salt

1

teaspoon

baking soda

1/2

cup

hot milk

1/2

cup

- 1 cup crushed salty snacks

I used goldfish crackers and pretzels

1/2

cup

- 1 cup sweet snacks

I used cacao nibs and Skor chips
Chocolate Goldfish Cream Cheese Frosting Ingredients
Chocolate cream cheese frosting

see my post on chocolate cream cheese frosting

1/2

cup

crushed goldfish crackers

or other salty treat
Instructions
Cupcake Instructions
Cream butter and sugar.

Add the molasses and eggs.

Add the flour and stir until just combined.

Dissolve the baking soda in the hot milk.

Stir in the hot milk mixture.

Stir in salty and sweet snacks until combined.

Divide batter evenly between 12 cupcake liners.

Bake at 350 degrees F for 20 minutes or until slightly springy to the touch.
Chocolate Goldfish Cream Cheese Frosting Instructions
Mix crushed goldfish into chocolate cream cheese frosting.

Spread or pipe on cooled cupcakes.
Special Thanks
Special thanks goes out to reader Casey, whose email inspired these cupcakes. I don't always make cupcakes suggested by readers, but I'm willing to entertain all suggestions – the stranger the better!