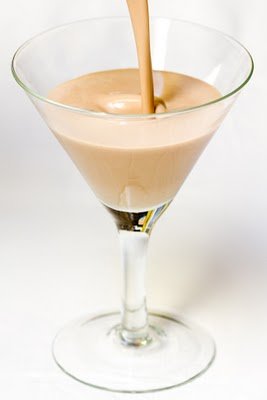 My homemade Baileys Irish Cream led to far more questions and comments from my friends than my cupcakes ever do. "What's in Baileys Irish Cream?" "Where can I get the recipe for Baileys?" "OMG! This Baileys is sooo good! Will you be posting the Baileys recipe?" Sometimes I think that I should forget cupcakes altogether and just post recipes for things that people didn't realize they could make at home. Some of my most popular posts right now are homemade Kahlua,  homemade grenadine (my most popular post of all time), how to make clotted cream, and homemade tahini. But, how could I ever give up on my petite frosted friends?
Products Related to Homemade Baileys Irish Cream
Homemade Baileys Irish Cream Recipe
Here is the homemade Baileys Irish Cream recipe for all of my friends, both on and offline. It's easy enough that you should have time to whip up a batch to take to your New Year's Eve parties! I found the recipe on a discussion forum on Chowhound. The entire discussion is worth a read. It contains lots of information about the drink. I am repriting it below with my notes.
Video Demo
For a video demonstration of this recipe, check out my Baileys Irish Cream Holiday Hangout.