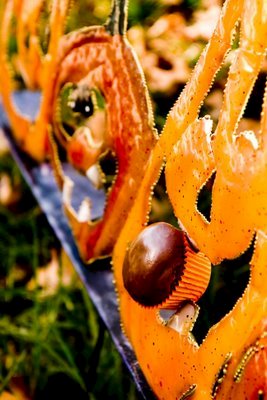 Pumpkin cupcakes are good on their own, but this pumpkin cupcake with rum and maple kicks it up a notch. The cupcakes smell distinctly of rum, but when you bite into them, you can taste the pumpkin and just a tiny hint of the maple. They are moist and lighter than you might expect from a pumpkin dessert and they're filled with Fall spices.
The best part is that I didn't have to throw the pumpkin cupcakes in the trash. I actually made two batches of pumpkin cupcakes before this one that were so bad that I threw them out. They weren't even good enough to bring into to an office full of people who eat anything. I would have completely given up on pumpkin were it not for the fact that my cupcake class (that I am teaching this weekend) includes pumpkin cupcakes. I needed to get a recipe that I loved. Found it!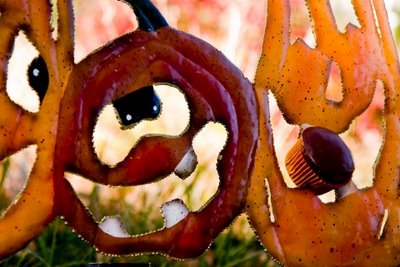 Pumpkin Cupcake Recipe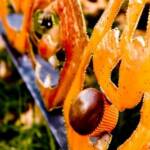 Pumpkin Cupcakes with Rum and Maple
Ingredients
1 1/2

C

flour

1

t

cinnamon

1/2

t

ginger

1/2

t

nutmeg

1/2

t

allspice

1

t

baking soda

1/2

t

salt

1 1/2

C

sugar

3/4

C

pumpkin puree

2

large eggs

1/2

C

vegetable oil

1/4

C

dark rum

1/4

C

maple syrup
Instructions
Whisk together flour, spices, baking soda, and salt.

In a large bowl, combine the sugar, pumpkin, and eggs. Beat until smooth.

Mix in the oil, rum, and maple syrup.

Slowly add the flour mixture and mix until fully incorporated.

Fill cupcake liners 3/4 full.

Bake at 350 F for 20-25 minutes.
Fall Into Winter Roundup
I am entering these cupcakes into Ivy's Fall Into Winter Roundup.
I was so excited about the roundup . Not only did I have to ask if it was OK to get my entry in late, but then I completely forgot to enter. I had to go back and add to this to the post. Sorry, Ivy! You're the best!
Cupcake Love Connection Update
I have been talking to Minko and her cupcake for Groom 2.5 will be done soon! I can't wait for the recipe! She said she should have it next week. Read the original Cupcake Love Connection post if you don't know what I am talking about.